Fostering camaraderie across generations and promoting community involvement through service activities
---
Our Sisterhood is a community of women joined together to accomplish more than each of us could do alone. Sisterhood offers an opportunity for women to share friendships and the work of our hands, hearts, and spirits for the benefit of our community.
We sponsor a variety of projects and events for our members' enjoyment and for the benefit of the entire TBI community. Our Sunday Cafe provides an opportunity to meet and shmooze while enjoying bagels and other treats.  We invite speakers on a variety of topics to educate and entertain us. We sponsor Simcha Scholarships that send kids to camp and to conferences all over the world. We have offered Jewish cooking classes to Talmud Torah students and continue to be strong supporters of the Jewish Federation's annual Mitzvah Day.
Sisterhood has traditionally taken a special interest in TBI's kitchen since it is used by our whole community. We purchased a new freezer and had several new cabinets installed recently.  We love to partner with other TBI service groups as we did with the Cabaret we co-sponsored with Brotherhood and the Queer Chavurah. It was grand fun that filled the social hall to overflowing and exceeded all our expectations.
No matter what interests you, whether you like best to work or to play, you will find something you enjoy in Sisterhood. Membership is only $18 per year, or $36 for a generous mitzvah membership. No one is ever turned away for lack of funds.  Click here to join.
---
Upcoming Events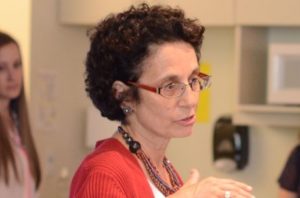 January 27, 2:00 pm: Nancy Golden, Professor, College of Education, University of Oregon and former Oregon Education Chief, will speak about "Education: What is working; what isn't, and where we need to go next!" This event is free, and all are welcome to this informative, inspirational and interactive presentation. FREE. All are welcome.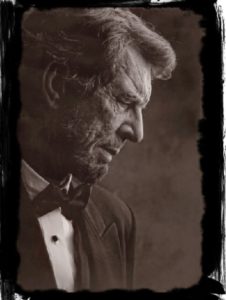 February 10, 2:00 pm: This first-person portrayal of our 16th President is presented by Steve Holgate, an actor of over 40 years' experience. He has been a Lincoln presenter for more than a dozen years, offering rare insights into the life of Abraham Lincoln, including his personal tragedies as well as some of his favorite jokes and even his poetry. The audience will take on the role of Civil War era journalists when the Town Hall meeting is opened for questions. FREE. All are welcome.
March 10, 2:00 pm: Movie, TBA
April 7, 2:00 pm: Doug Card, Social Historian, Writer and Researcher, "Historical Women of Lane County"
May 19: Mitzvah Day
---
T-Shirts, Tote Bags and Aprons. . .
. . .saying "Shalom from Eugene"  are still available through the TBI Gift Shop or by contacting Phyllis Bobrow.
---
Need more info? Want to help?  Contact our president Phyllis Bobrow, 530-351-3304 (cell or text), 541-343-3240 (home), or email her.