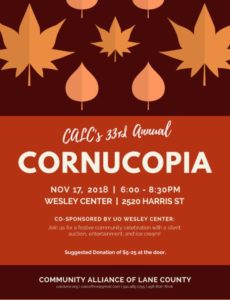 Community Alliance of Lane County will be hosting their 33rd annual Cornucopia Multicultural Celebration & Auction, Saturday, November 17, 6:00 – 8:30 pm, at the Wesley Center, 2520 Harris St. in Eugene.
Cornucopia features live entertainment, a silent auction, and frozen desserts from Prince Pucklers and Coconut Bliss.
Admission by donation. Proceeds will benefit CALC's peace, justice and environmental work.
For more information contact CALC at 485-1755, peace@calclane.org, or go to their website.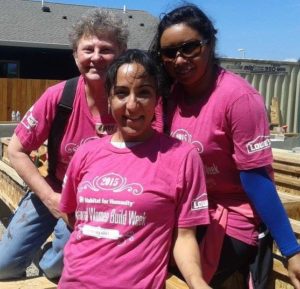 Habitat for Humanity of Central Lane is calling on women to take on the challenge of raising the funds for, and building a home in our community for a single mother and her son. Women can participate as individuals or in teams of up to six people. Click here to learn more.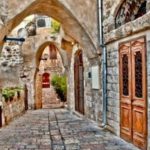 EXPERIENCE THE BEAUTY OF ISRAEL…JOIN THE FEDERATION ON A TOUR IN 2020!
Join the Jewish Federations of Lane County and Portland on a Community Trip to Israel in March 2020, organized by the Jewish Federation of Portland.
Family Friendly (ages 5 and up) with diverse, rich programming. The trip has been greatly subsidized by generous Portland donors.
Further discounts with early bird registration by November 15, 2018. Final registration September 2019.
Full itinerary and trip details can be found here.
Contact Oriana Kahn Hurwit or Rebecca Kovach for more information.
---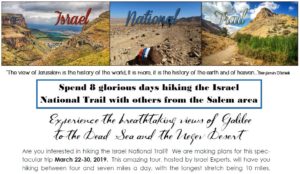 8-day Hiking Trip to Israel
Temple Beth Sholom of Salem, Oregon, a Reconstructionist synagogue, has worked with tour operator Israel Experts to put together an 8-day hiking trip of the Israel National Trail/Shvil Yisrael, planned for March 22-30, 2019. Please click on the poster to see the itinerary.
A more detailed description and link to the trip's YouTube channel may be found here.
---
Donations Needed for OVE
TBI partners with the Jewish Federation of Lane County to help provide much needed donations for Opportunity Village (OVE) residents. OVE  provides tiny houses for people transitioning from homelessness.  There is no electricity or heat, so items that provide warmth are especially important. Please bring donations to the barrel in front of the office. Click here for a full list of needs.

Please let everyone at Temple Beth Israel  know that Opportunity Village is ever so thankful for the donations. We are so appreciative of all that your members do for the village. The blankets are especially appreciated as we have many new villagers who came in with little bedding and now that it is getting so cold they will stay warm.
Alice Gentry
Opportunity Village Council
---
We offer these Weekly Torah Commentaries from JRF contributors and bimbam.com, a weekly cartoon about the story Jews are reading in the Torah right now. (Click the icons)