High Holy Days 5779 – Resources
Childcare
Childcare is available for select services. Pre-registration is requested. Click here for details.
Teshuvah Workbooks Available
Teshuvah means both "turning" and "answer." Acknowledging where we have behaved in opposition to our true self and spirit, regretting our actions, seeking to repair them. This workbook provides direction and structure as a guide in the process of Teshuvah. Workbooks are available in the TBI office for a donation of $5 or download a PDF below.
Days of Awe Booklet
This booklet from Interfaithfamily, High Holy Days: the Basics, explains the Days of Awe, starting with Rosh Hashanah and running through Yom Kippur, including what to expect at synagogue services, what the home celebrations may look like and concluding with a glossary of useful terms.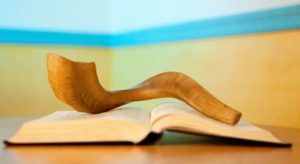 Al Chet Worksheet
On Yom Kippur, we will recite a litany of confession, Al chet sh'chatanu l'fanecha, "For the sin that we have committed. . ."
The word chet, translated as "sin," means to miss the mark, to stray from the way we want to be and behave in the world.  We invite you to reflect on what needs confession in your own life, and to contribute it to be read with our community's litany on Yom Kippur. Please click here to fill out a worksheet. It may be read during the Al Chet portion of the service. Your contribution is anonymous. 
Honey Cake for Rosh Hashanah
Honey is added to holiday foods as a symbol for a sweet and happy new year. Try out this honey cake recipe.