From the Rabbi
With Rosh Hashanah and Yom Kippur behind us, now comes the most important holiday of the year. Seriously! Did you know that in Torah, Sukkot is referred to as "The Holiday"?! It's a time for delight in the abundance of the harvest, and acknowledgement of the preciousness of the present moment, in spite – or because – of its fragility. Please celebrate Sukkot with us at TBI at one or more of the opportunities described below and on the long list of events on this page!
Join us at Erev Shabbat Services this Friday as we continue our series, "This American Jewish Life."  June Sedarbaum will share her Jewish story with us!
Get the TBI Sukkah ready! TBI Brotherhood is setting up the sukkah Sunday morning, September 23. Your 
assistance is needed for the following: 1) Build it, starting at 9:30 am. 2) Decorate it, starting at 12:00 pm. Bring your talents & skills to help us get ready for Sukkot!
Baby & Tot Gathering in the Sukkah! Sunday, September 23, 5:00 pm. All families are welcome! Please bring a vegetarian or fish dish to share (please no meat or shellfish).
Plastics Collection
Sundays, September 23 and 30
9:30 am to 12:15 pm
In honor of our community's theme of achrayut (responsibility) this year, TBI will have a Plastics Collection Booth. Bring clean plastic–numbers 2, 4, and 5 only. Talmud Torah volunteers will collect and take them to the Lane County Plastics Roundup on the 30th.  No other plastic will be accepted.
Sukkot Services
Monday, September 24, and Tuesday, September 25, at 9:30 am.
Join us for song, prayer and shaking of the lulav!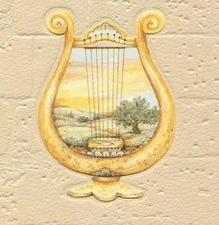 Psalms Project Debrief
Tuesday, September 25, 7:00 pm
As a congregation, we each took on a single Psalm, and have recited the entire book of 150 Psalms each day. We began the community-wide recitation on Rosh Hodesh Elul, the beginning of the month of Elul, 30 days before Rosh Hashanah, and are finishing on Simchat Torah (October 2). What has this been like for you? What meaning has it had for you? What have been the challenges? The rewards? Join Rabbi Ruhi Sophia in a debrief of our Psalms Project.
TBI's Tikkun Olam Committee joins Centro Latino Americano to present Power in Puerto Rico: Political, economic, environmental- colonialism and the U.S. response to Hurricane Maria; update on the disaster Saturday, September 29, 6 – 8 pm, at TBI. For more information, and to register, click here.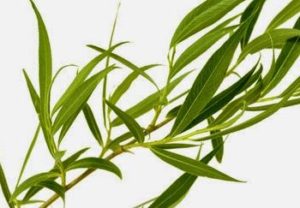 Hoshanah Rabbah
Sunday, September 30, 9:00 am
Literally, the "Great Big 'Save Us'," Hoshanah Rabbah is one of the most ancient and physical Jewish rituals. We parade with the sifrei Torah and beat willow branches on the ground, symbolizing our hopes for a year of abundant rains. Please join many adults and all of the Talmud Torah students for this ritual on the last day of Sukkot!