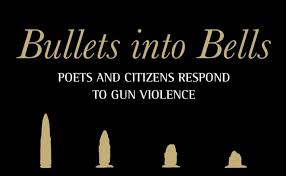 Bullets Into Bells: Poets and Citizens Respond to Gun Violence
Monday, October 22, 7:00 pm
TBI's Tikkun Olam Committee, Springfield/Eugene SURJ (Showing Up for Racial Justice) and Mom's Demand Action – Eugene are hosting local poets, including high school and UO students, who will read poems and prose that speak directly to the heart in a persuasive and moving testament to the urgent need for gun control. Action steps to follow.
Living in Light of Death: An Interfaith Exploration & Conversation


7:00 pm – 8:30 pm on Tuesdays, October 23 & 30, 2018
Click here for more information.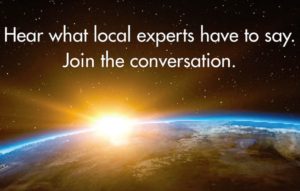 Local and Global Climate Solutions
Wednesday, October 24, 6:00 pm
The Tikkun Olam Committee partners with ELAW (Environmental Law Alliance Worldwide.) Hear what local experts from 350Eugene and Our Children's Trust have to say as well as our own Rabbi Ruhi Sophia, and join the conversation in round-table discussions. Refreshments will be served. Co-sponsored by Mountain Rose Herbs. RSVP at elaw.org/RSVP

Dr. Paul Slovic's inspiring Rosh Hashanah dvar has been published on the website Sinai and Synapses! Dr. Slovic examines the emotional reactions and rules of thumb that often drive our reactions to mass human tragedies. Though it is impossible to impartially gauge the impact of our giving, we can at least break through the misconception that we can't make a difference. If you missed it, or want to hear his words again, click here.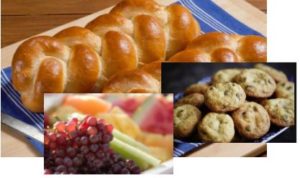 Step up and host an Oneg! It's an excellent way to share the spirit of our community, greet friends, meet new friends, and enjoy delicious treats. The TBI community is created with many types of contributions–and sharing the joy of Shabbat is one of them. We recognize that life is busy, so keep it simple. Cookies and fruit is all that's needed! Celebrate a milestone, honor a family member or friend, remember a loved one. Co-host with a friend. We have numerous dates over the next three months in need of oneg hosts. Click here to sign up.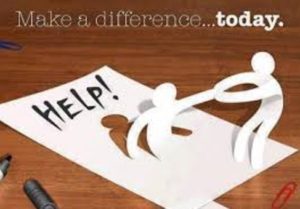 Bystander/Upstander Workshop
October 27, 9:30 am – 12:30 pm
Presbyterian Church, 216 S. 3rd St, Cottage Grove, OR
This workshop is for Cottage Grove folks only. Additional workshops will be available soon. Please register here.
Presented by Sanctuary TBI, in partnership with the Springfield/Eugene chapter of SURJ (Showing Up for Racial Justice).

New podcast from Hadassah!
The Branch takes you into the everyday lives of Jewish and Arab Israelis forging meaningful relationships — at work, in the theater, at school, at Hadassah's hospitals, even at an ice cream shop. Presented by Hadassah and hosted by veteran journalist Dina Kraft, The Branch provides inspiration by lifting up positive stories of people offering branches of peace. For more information, and to listen, click here.

Sign Language Interpretation
Some services and events have interpreters scheduled.   Please notify the office if you would like interpretation at additional upcoming services or events.
Membership at TBI
We welcome people of all financial means.
To find out more about the community, call us at (541) 485-7218 or complete an inquiry form here.
You are invited to join us for a Shabbat service, where you can meet our Rabbi and our warm and friendly congregation.
Online Oneg Sign Up
The TBI community relies on our members to periodically host an oneg Shabbat following Erev Shabbat services. Onegs provide members and visitors an opportunity to mingle and enjoy a nosh after services. Offering to host an oneg is a mitzvah, and your gift of time and effort are greatly appreciated. You can host in honor or in memory of a loved one, or simply to partake in the mitzvah. All instructions on hosting will be provided to you, as will reminders the week of your scheduled hosting date. For any questions, contact Jody  in the office.
Shabbat Lunch
TBI provides a light lunch following Shabbat morning when there is no B'Nai Mitzvah. Following kiddush and motzi, everyone is invited to stay for lunch. If you would like to sponsor a lunch in celebration of an occasion, to honor someone, or in memory of a loved one, please send in a check or donate online and select "Shabbat Lunch Fund". Lunch sponsorships are a minimum of $100. Sign up to help with set-up and clean-up below. You don't need to attend services to join for lunch.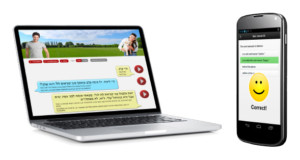 Free Online Hebrew Learning
TBI is pleased to partner with Learn Hebrew Pod to offer FREE Online Hebrew Learning. Through this special partnership you can receive a FREE trial, and special pricing on additional courses.

Check us out on YouTube!
You can find the High Holiday services, The Purim Shpiel, This American Jewish Life talks by TBI members, and more. Full HD videos and live streaming where available.