The wide array of Fall 2018 Classes is up on the TBI website. Please check it out and join us for an enlightening season of learning!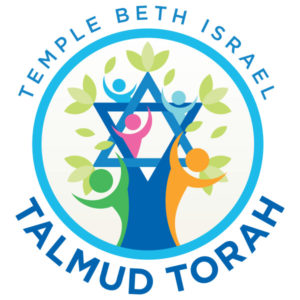 Talmud Torah is looking for five more cohort sponsors for the 5779 school year.  We offer the children of our community a place to gain literacy in Jewish skills and traditions, take part in holiday celebrations, learn Torah, and experience the benefits of community. It takes a lot to make this happen, from hard-working creative teachers, volunteer parents, and the financial resources needed for teacher and TA wages, supplies, books, snacks, and other expenses. Sponsoring a Talmud Torah cohort for a year helps cover these expenses for our kids. In addition to providing financial support, connecting with a Talmud Torah cohort helps connect our school to the greater TBI community.
A few congregants have graciously stepped forward to be sponsors.  Can your household sponsor one of our other classes for $540 for the year?  Contact Gretchen Lieberman for more information. We aim to have all eight cohorts sponsored by Simchat Torah (10/2/18).

Dues Task Force Community Meeting
Wednesday, September 26, 7:00 pm 
This is your last chance to attend a meeting about the new Voluntary Membership Commitment proposal to replace our current dues model. Share your feedback. Get your questions answered. Meeting is at TBI.
Power in Puerto Rico
Saturday, September 29
6 pm-8 pm at TBI
TBI's Tikkun Olam Committee joins Centro Latino Americano to present Power in Puerto Rico:
Political, economic, environmental – colonialism and the U.S. response to Hurricane Maria. We will present an update on the disaster. The evening will include history and analysis by UO Professor Cecilia Enjuto-Rangel and David Sáez, Director of Centro Latino Americano; a light Puerto Rican dinner and music by Rico Perez. This is a fundraiser for Puerto Rico relief, but no one will be turned away for lack of funds. Registration is required. Click here to register.
Join us for our annual Simchat Torah Celebration!
Monday, October 1
6:30 pm

EVOLVE: Groundbreaking Jewish Conversations
Click here to learn more about this new project of Reconstructing Judaism.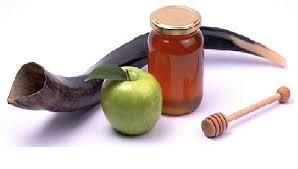 To Stream TBI's High Holiday Services go to our YouTube Channel: https://www.youtube.com/user/tbieugene

TBI High Holidays
For information on High Holidays at TBI, please click here.
Visit the Community Education Page for details on upcoming events including:  Reading with the Rabbi, lectures, films, and more.
 All Are Welcome
We welcome people of all Jewish backgrounds, interfaith families and people exploring Judaism.  Whether you are religious, cultural, atheist, agnostic or searching, there is a place for you at TBI!
Sign Language Interpretation
Some services and events have interpreters scheduled.   Please notify the office if you would like interpretation at additional upcoming services or events.
Membership at TBI
We welcome people of all financial means.
To find out more about the community, call us at (541) 485-7218 or complete an inquiry form here.
You are invited to join us for a Shabbat service, where you can meet our Rabbi and our warm and friendly congregation.
Online Oneg Sign Up
The TBI community relies on our members to periodically host an oneg Shabbat following Erev Shabbat services. Onegs provide members and visitors an opportunity to mingle and enjoy a nosh after services. Offering to host an oneg is a mitzvah, and your gift of time and effort are greatly appreciated. You can host in honor or in memory of a loved one, or simply to partake in the mitzvah. All instructions on hosting will be provided to you, as will reminders the week of your scheduled hosting date. For any questions, contact Jody  in the office.
Shabbat Lunch
TBI provides a light lunch following Shabbat morning when there is no B'Nai Mitzvah. Following kiddush and motzi, everyone is invited to stay for lunch. If you would like to sponsor a lunch in celebration of an occasion, to honor someone, or in memory of a loved one, please send in a check or donate online and select "Shabbat Lunch Fund". Lunch sponsorships are a minimum of $100. Sign up to help with set-up and clean-up below. You don't need to attend services to join for lunch.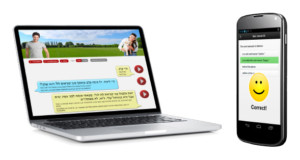 Free Online Hebrew Learning
TBI is pleased to partner with Learn Hebrew Pod to offer FREE Online Hebrew Learning. Through this special partnership you can receive a FREE trial, and special pricing on additional courses.
Community Education
Visit the Community Education Page for details on upcoming events including: Reading with the Rabbi, lectures, films, and more.
Membership Policies
Temple Beth Israel is evaluating our membership policies using a Values Based decision making process. To learn more about this very important process, including how to get involved. Please visit the Membership Policy page. (logged-in members only) The task force is also looking for some feedback from the community. All can take a short survey here.
Divrei Torah & Torah Commentaries
Check out our Archive of divrei Torah here. Rabbi Ruhi Sophia's most recent offering on Mattot-Masei and Black Lives Matter is now available.

Check us out on YouTube!
You can find the High Holiday services, The Purim Shpiel, This American Jewish Life talks by TBI members, and more. Full HD videos and live streaming where available.