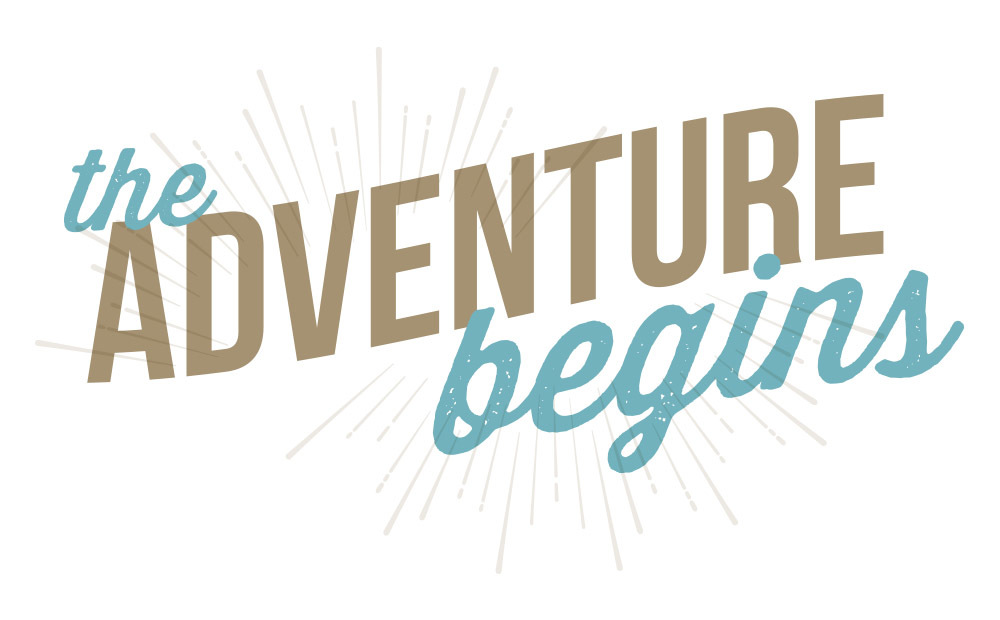 TBI Dream Auction Let the Adventure Begin
Sunday, June 4th at 5:00pm 
Temple Beth Israel's Dream Auction, will be an evening to remember. We'll celebrate the spirit of adventure in style with unique offerings guaranteed to delight. The evening includes a silent auction of tantalizing items from a wide array of local merchants and artisans; a delicious dinner; delectable Dessert Dash; and a fun-filled live auction of one-of-a-kind items.
Shavuot Services
Tuesday, May 30th at 8:00 pm
Wednesday, May 31st at 9:00 am
Thursday, June 1st at 9:00 am
TBI will host an evening Shavuot service on Tuesday, May 30th, beginning with Rabbi Ruhi's meditative chanting at 8 pm. Following the service, there will be a Tikkun Leil Shavuot with a variety of learning opportunities offered, including text study and other ways to inspire discussion on what it means to stand again at Sinai, the relevance of the Ten Commandments, the insights to be found in Book of Ruth, and much more. We will share talk, insights, community, and food late into the night. Please bring a snack to share – A-K salty and L-Z sweet. The Shavuot observance will continue with a 9 am service on Wednesday, May 31st and Thursday, June 1st.
Talmud Torah hosts Friends and Family Shabbat
Friday, June 9th at 5:30 pm
All are invited to join Talmud Torah for an early Erev Shabbat service followed by a communal meal. Register here.
Annual TBI Blood Drive
Sunday, June 11th, from 9:00 am to noon
Come support TBI and Lane Blood Center. Please be sure to eat a breakfast with protein before donating!
Learn with the Rabbi: Greatest Hits from Jewish Sources
Thursday, June 8th at 12:00 pm  
Rabbi Ruhi Sophia will lead a close reading and discussion of a story from the Talmud and other traditional Jewish sources. Set aside an hour of your day to learn with Rabbi Ruhi Sophia at TBI. Please feel free to bring a lunch. Please no meat or shellfish.
Reading with the Rabbi

Sunday, June 11th at 2:00 pm  
Join Rabbi Ruhi Sophia for a spirited discussion of a relevant contemporary issue, as informed by a work of non-fiction chosen by the rabbi. This month's books is Active Hope by Joanna Macy & Chris Johnstone. Everyone is welcome!
Camp Chaverim
July 24-28, 2017 at TBI
TBI Families and Friends of TBI: Temple Beth Israel offers a fun-filled week of Jewish summer day camp. Activities include outdoor games and play, songs and stories, crafts, a mitzvah project, and Jewish learning. Join old friends, make new friends, and have fun with our amazing teen counselors!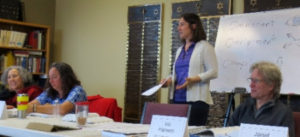 Visit the Community Education Page for details on upcoming events including:  Reading with the Rabbi, lectures, films, and more.
 All Are Welcome
We welcome people of all Jewish backgrounds, interfaith families and people exploring Judaism.  Whether you are religious, cultural, atheist, agnostic or searching, there is a place for you at TBI!
Membership at TBI
We welcome people of all financial means.
To find out more about the community, call us at (541) 485-7218 or complete an inquiry form here.
You are invited to join us for a Shabbat service, where you can meet our Rabbi and our warm and friendly congregation.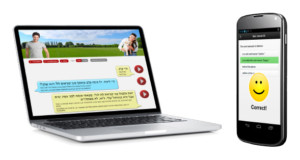 Free Online Hebrew Learning
TBI is pleased to partner with Learn Hebrew Pod to offer FREE Online Hebrew Learning. Through this special partnership you can receive a FREE trial, and special pricing on additional courses.
Community Education
Visit the Community Education Page for details on upcoming events including: Reading with the Rabbi, lectures, films, and more.
Membership Policies
Temple Beth Israel is evaluating our membership policies using a Values Based decision making process. To learn more about this very important process, including how to get involved. Please visit the Membership Policy page. (logged-in members only) The task force is also looking for some feedback from the community. All can take a short survey here.
Divrei Torah & Torah Commentaries
Check out our Archive of divrei Torah here. Rabbi Ruhi Sophia's most recent offering on Mattot-Masei and Black Lives Matter is now available.

Check us out on YouTube!
You can find the High Holiday services, The Purim Shpiel, This American Jewish Life talks by TBI members, and more. Full HD videos and live streaming where available.