Shabbat Alive! with Evlyn Gould & Emily Fox

Saturday, January 27th, 10:00 am
An alternative renewal-style service that experiments with renewed meanings for prayer, including lively songs and music, embodied practices, meditation, rhythmic energies, and prayerful thoughts on Torah. Followed by Shabbat Lunch.
Parenting Support Group – New!

Sunday, January 28th, 11:30 am-1:00 pm
Location: Parenting Now! – 86 Centennial Loop, Eugene
Childcare and Lunch provided, please RSVP below!
Calling all Parents of Tinies! Join other Jewish parents for a brainstorming session for a new monthly parent support group. Help us determine time, location, potential topics, and childcare option. Geared toward parents of kids ages 0 to 5.
Co-Sponsored by PJ Library and Temple Beth Israel. Please RSVP to Jerrica by email or at (541) 485-7218 ext.103
Poetry Workshop with Ana Lara

Sunday, January 28th, 2:00-5:00 pm 
In this workshop we will explore our individual and collective experiences of Jewish belonging, migration, home and memory through a range of poetic forms. We will draw on works from established poets to explore our own voices, examine poetic elements such as line breaks, syntax, structure, sound, etc. More than anything, this workshop is an opportunity to enjoy some of what poetry has to offer in terms of personal and creative expression. Minimum of 4 people max 10. Suggested donation $15-$25. Age range: 13 and up Writing levels: All. Breaks and light snacks provided.
Visit the Community Education page to read Ana Lara's bio.
Usher Training

Sunday, January 28th, 4:00 pm
The Safety Committee is looking for TBI members interested in keeping our community safe during services and other gatherings at the synagogue. Please sign up to join the Safety Committee to learn more about this effort to be aware and serve the community.
The TBI Dream Auction is March 11th – Spring Forward!
Don't miss out on your chance to attend the 2018 TBI Dream Auction. Get your tickets now!
We are seeking donations of gift certificates to restaurants, food carts, wine bars, breweries, and bakeries. Love to cook? Prepare a theme dinner for bidding in the live auction. Do you or your friends have a vacation home to donate for a getaway? Contact Jerrica in the office to donate or fill out the form below. And, mark your calendar to attend TBI's biggest fundraiser!
Tu B'Shvat Programming for all Ages

Wednesday, January 31st
Tu B'Shvat, the traditional New Year of Trees, is an opportunity to look for how signs of spring stir in our own souls as well as in the outer world. Though it is mentioned in the Bible, the idea of a Tu B'Shvat seder was developed relatively recently, in the 16th century. Historically, It has been celebrated as a mystical holiday, a Zionist holiday, and an ecological holiday. Here at Temple Beth Israel, we blend many of Tu B'Shvat's connotations, offering exclusively adult as well as mixed family/adult-oriented options.  Join us for as much of the program as appeals to you and your family, as we celebrate the hints of spring.
5:00-6:00 pm – Contemplative Tu B'Shvat Journey in Song & Silence
5:45-6:30 pm – Dinner Reserve below, sliding scale
6:30-7:30 pm – Intergenerational Tu B'Shvat Dessert Seder
Shabbat@Home

Friday, February 2nd, 6:00-7:00 pm
Enjoy sharing Shabbat@Home on Friday, February 2nd with new friends. A short, family friendly service will be held at TBI from 6:00-7:00 pm, followed by hosted Shabbat dinners in people's homes. Come together in community for an intimate gathering to meet each other and celebrate Shabbat with a potluck meal. Participate as a guest or host by filling out this form. Please register by January 29th so that we can organize groupings.
Brown-bag Lunch & Lecture with Gil Hoffman

Monday, February 5th, 12:00 pm
Join Gil Hoffman, chief political correspondent and analyst for The Jerusalem Post, at TBI for a brown-bag lunch and lecture. Mr. Hoffman will be discussing Peace, Politics and Plutonium: Israel's Challenges and Opportunities With The Current American/Israeli Leadership. The event is cosponsored by the Lane County Jewish Federation, TBI Israel Program Task Force, Oregon Hillel, StandWithUS and the Ungerleider Foundation. Feel free to bring a sack lunch – please no meat or shellfish. Visit the Community Ed page for Hoffman bio.
Visit the Community Education Page for details on upcoming events including:  Reading with the Rabbi, lectures, films, and more.
Upstander/Bystander Workshop
Tuesday, February 20th, 1:00-4:00 pm

This registration is for members of HIV Alliance only.
Experienced teacher Nadia Telsey will lead this workshop where you will learn and practice several ways to appropriately intervene to support a person who is being bullied—without escalating the situation. Registration is limited. For more details, contact Judy Boles.
 All Are Welcome
We welcome people of all Jewish backgrounds, interfaith families and people exploring Judaism.  Whether you are religious, cultural, atheist, agnostic or searching, there is a place for you at TBI!
Sign Language Interpretation
Some services and events have interpreters scheduled.   Please notify the office if you would like interpretation at additional upcoming services or events.
Membership at TBI
We welcome people of all financial means.
To find out more about the community, call us at (541) 485-7218 or complete an inquiry form here.
You are invited to join us for a Shabbat service, where you can meet our Rabbi and our warm and friendly congregation.
Online Oneg Sign Up
The TBI community relies on our members to periodically host an oneg Shabbat following Erev Shabbat services. Onegs provide members and visitors an opportunity to mingle and enjoy a nosh after services. Offering to host an oneg is a mitzvah, and your gift of time and effort are greatly appreciated. You can host in honor or in memory of a loved one, or simply to partake in the mitzvah. All instructions on hosting will be provided to you, as will reminders the week of your scheduled hosting date. For any questions, contact Jerrica in the office.
Shabbat Lunch
TBI provides a light lunch following Shabbat morning when there is no B'Nai Mitzvah. Following kiddush and motzi, everyone is invited to stay for lunch. If you would like to sponsor a lunch in celebration of an occasion, to honor someone, or in memory of a loved one, please send in a check or donate online and select "Shabbat Lunch Fund". Lunch sponsorships are a minimum of $100. Sign up to help with set-up and clean-up below. You don't need to attend services to join for lunch.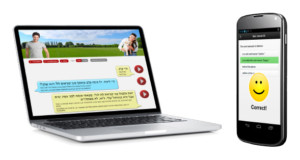 Free Online Hebrew Learning
TBI is pleased to partner with Learn Hebrew Pod to offer FREE Online Hebrew Learning. Through this special partnership you can receive a FREE trial, and special pricing on additional courses.
Community Education
Visit the Community Education Page for details on upcoming events including: Reading with the Rabbi, lectures, films, and more.
Membership Policies
Temple Beth Israel is evaluating our membership policies using a Values Based decision making process. To learn more about this very important process, including how to get involved. Please visit the Membership Policy page. (logged-in members only) The task force is also looking for some feedback from the community. All can take a short survey here.
Divrei Torah & Torah Commentaries
Check out our Archive of divrei Torah here. Rabbi Ruhi Sophia's most recent offering on Mattot-Masei and Black Lives Matter is now available.

Check us out on YouTube!
You can find the High Holiday services, The Purim Shpiel, This American Jewish Life talks by TBI members, and more. Full HD videos and live streaming where available.