Temple Beth Israel (TBI) is a center for Jewish life, embracing traditional wisdom with contemporary insight. We promote the spiritual, educational, and social well-being of our members, the Jewish people of Lane County, and the larger community.
TBI is a member of the Jewish Reconstructionist Movement. We welcome people of all Jewish backgrounds, interfaith families, and people exploring Judaism, as well as Jews and explorers of Judaism of all races and of all sexual and gender identities. Whether you are religious, cultural, atheist, agnostic, or searching, there is a place for you at TBI!
PLEASE NOTE: For all services and events at TBI, proof of vaccination or proof of medical exemption from a licensed medical doctor required at the door. Unvaccinated adults and children over 5 must show proof of a negative rapid COVID test taken within 24 hours prior to attending the service or a negative PCR test taken no more than 48 hours prior to attending. Children 5 and under do not require a vaccine or test. Masks are required indoors when not eating/drinking. Masks are NOT required outdoors.

Vietnam football livexoilacwatch anytime
Vietnam football scoretruc tiepat any time watch
Current & Upcoming Events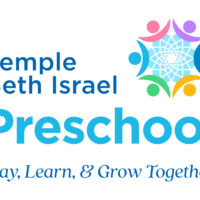 TBI Preschool Is Hiring!
Looking for talented and dedicated teachers
If you or someone you know might be interested in teaching at the TBI Preschool, click the links below to learn more.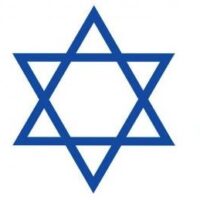 Up Your Jewish Game w/Rabbi Solomon (Zoom)
Wednesdays, June 1, 8, 22 &  29 at 7:30pm
Each session is standalone, so sign up for as many as you'd like.
TGIF: Boost your Shabbat hosting mojo! Dive deeper into the sources for the rituals done at a traditional Shabbat meal and create new practices to sanctify Shabbat at home.
Bless You: Jewish blessings, particularly those connected to everyday activities at home and on the go.
Enter in Style: We'll explore the Biblical source for mezuzah, the blessings inside the mezuzah and how we might bring this powerful Jewish ritual object into our homes and lives.
Ready for Anything: Basic parameters of keeping kosher. Since the laws of kashrut are derived, traditionally, from the laws of Passover, this class will explore what it means to prepare for Passover as a means to teach about practicing kashrut at home.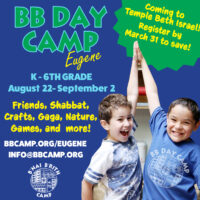 BB Day Camp coming to Eugene this summer!

August 22nd–September 2nd, 2022
9:00 am – 3:30 pm, Mon-Fri at TBI
BB Day Camp Eugene provides a welcoming and fun summer camp environment for children entering Kindergarten through Sixth Grade. At BB Day Camp, your child will be part of a growing and vibrant community where they will explore their Jewish identity through an abundance of Camp fun. Join us for Arts & Crafts, Sports & Games, Water Play, Cooking & Baking, Jewish Enrichment, Shabbat Celebration, Gymnastics, Science, Dance, Drama, and of course, Gaga!

What will your Jewish legacy be?

You can leave a Jewish legacy. It's actually quite simple! By securing legacy gifts, Temple Beth Israel can be certain that we will be here for future generations.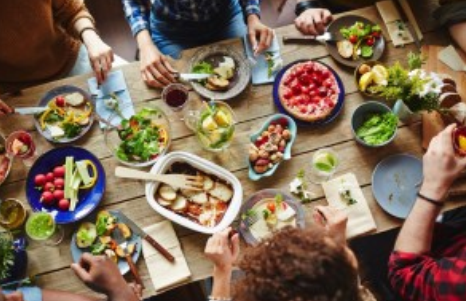 Community Shabbat Lunches

Lunches are held from noon to 1:30pm after in-person services! We need volunteers each week to help with set up and with clean up, and a volunteer to shop once a month. Feel free to email David Brown for more information about volunteering.
»  Sign up here or contact the office.
Donations are needed to make these lunches happen. You can donate in honor or in memory of someone, or to celebrate a simcha.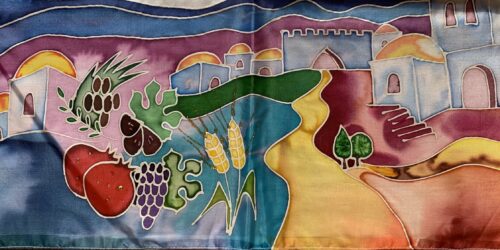 Host an Oneg!

We're looking for volunteer oneg hosts. Two or three items are all that's needed. We know life is busy, so keep it simple.
»  Sign up here or contact the office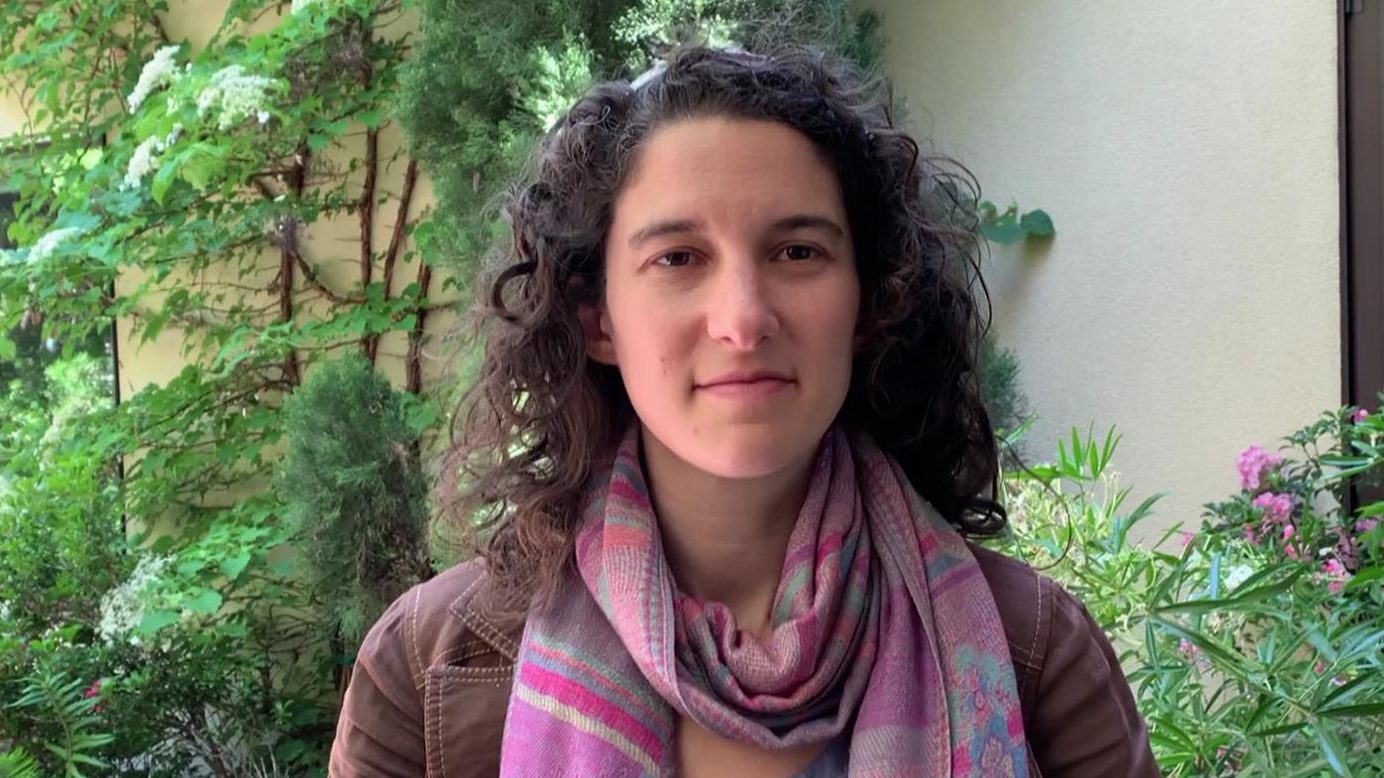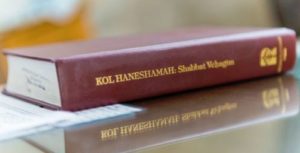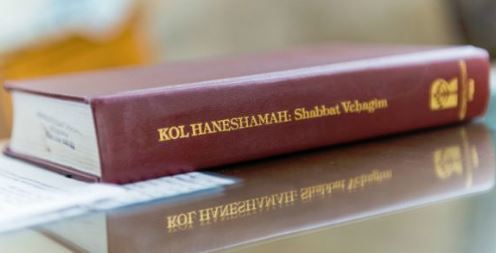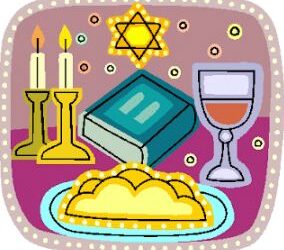 Family Programming
Shalom, families! Temple Beth Israel has a variety of programming for all ages. There's something for everyone!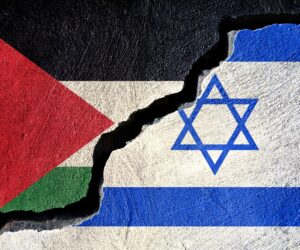 Community Education
Our congregational theme for 5782 is Rodef Shalom, pursuing peace. Our offerings this fall aim to provide pathways for us to become pursuers of peace, each in our own way.