Kids Shabbat with Gretchen Lieberman
Friday, April 20th, 6:30 pm
Bring in Shabbat with stories, singing, and dancing. Suitable for kids ages 6 to 10 and their families. Regular Erev Shabbat Services begin at 7:30 pm.
Potluck Community Lunch
Saturday, April 21st, following Shabbat services
This week we will break from out traditional, catered Shabbat lunch to have a community potluck with the B'nai Mitzvah families. You are invited to bring a dish and enjoy having Shabbat lunch as a community.
Bread and Torah with Rabbis Linda Motzkin & Jonathan Rubenstein

Friday, April 20th – 2:00-5:00 pm: Challah making w/Rabbi Jonathan. All ages welcome!
Sunday, April 22nd 2:30-4:00 pm: Sewing panels & PowerPoint for adults w/Rabbi Linda. Geared toward adults.
Join Rabbi Ruhi Sophia's parents, Rabbi Linda Motzkin and Rabbi Jonathan Rubenstein, for Bread & Torah programming at TBI! The following program are open to the public! Learn more here.
Yoga on Tap with TBI at Falling Sky

Sunday, April 22nd – 9:30-11:30 am
at Falling Sky Pour House Delicatessen (790 Blair Blvd, Eugene)
$18 per person
Stop by for yoga and a bit of socializing at Yoga on Tap. No yoga experience necessary! This gentle, breath-centered class will be taughtby Brie Huling of Eugene Yoga. Stick around for a beverage – coffee, tea, beer, etc – afterward (included in the cost). Walk-ins welcome!
We Still Have Some Dream Auction Items Available!
Please contact Jerrica in the office (541.485.7218 ext.103) if you're interested in any of these items. They will be sold on a first come, first serve basis. More details here.
This Week @ TBI – NEW FORMAT!
The weekly e-news, This Week @ TBI is changing to a more condensed format, but we still have all the information you need for upcoming events right here on the website. Click here for further details on TBI and community events listed in the e-news.
Chanting for Peace on the Gaza Border
Wednesday, April 25th, 7:30 pm

Join Rabbi Ruhi and members of the Israel Program Task Force for chanting and open time to share feelings and concerns about the current Gaza border protests and the effects on Israelis and Palestinians in Gaza.
Annual TBI Blood Drive
Sunday, April 29th, 9:00 am – Noon
Our annual Blood Drive is just around the corner; please consider giving the gift of life this spring. You must be at least 16 and weigh at least 110 lbs. Please remember to eat a protein breakfast before donating! Contact Rob Stein to set up a convenient time for this important mitzvah.
Immigrant Integration Network Speakers Series: Why Don't They Just Get in Line?
with Lise Colgan
Sunday, April 29th, 10:00 am
Presentations include a brief introduction to immigration basics, an update on the status of immigration policy, ways to stay informed, ways to help, and an opportunity to complete a survey about attitudes towards immigration.
Blintz Blitz with Sandy Scheetz

Thursday, May 3rd, 1:00-5:00 pm
(multiple shifts available)
Sandy Scheetz, master baker, will lead a Blintz Blitz on Thursday, May 3rd from 1:00 to 5:00 pm (multiple shifts). In this blintz making workshop, volunteers will learn how to make cheese blintzes in an intimate setting, and will get to taste test their creation! These blintzes will be used for the Mitzvah Kitchen Mothers' Day Blintz Brunch on Sunday, May 13th (details and ticketing information here).
Camp Chaverim

July 23rd-27th, 9:00 am-3:00 pm
Temple Beth Israel offers a fun-filled week of Jewish summer day camp. Activities include outdoor games and play, songs and stories, crafts, a mitzvah project, and informal Jewish learning. Join old friends, make new friends, and have fun with our amazing teen counselors!
Visit the Community Education Page for details on upcoming events including:  Reading with the Rabbi, lectures, films, and more.

Upstander/Bystander Training
Saturday, April 21st, 9:00 am – 12:00 pm
Sold Out!
Please contact Judy Boles to be put on the wait list.
 All Are Welcome
We welcome people of all Jewish backgrounds, interfaith families and people exploring Judaism.  Whether you are religious, cultural, atheist, agnostic or searching, there is a place for you at TBI!
Sign Language Interpretation
Some services and events have interpreters scheduled.   Please notify the office if you would like interpretation at additional upcoming services or events.
Membership at TBI
We welcome people of all financial means.
To find out more about the community, call us at (541) 485-7218 or complete an inquiry form here.
You are invited to join us for a Shabbat service, where you can meet our Rabbi and our warm and friendly congregation.
Online Oneg Sign Up
The TBI community relies on our members to periodically host an oneg Shabbat following Erev Shabbat services. Onegs provide members and visitors an opportunity to mingle and enjoy a nosh after services. Offering to host an oneg is a mitzvah, and your gift of time and effort are greatly appreciated. You can host in honor or in memory of a loved one, or simply to partake in the mitzvah. All instructions on hosting will be provided to you, as will reminders the week of your scheduled hosting date. For any questions, contact Jerrica in the office.
Shabbat Lunch
TBI provides a light lunch following Shabbat morning when there is no B'Nai Mitzvah. Following kiddush and motzi, everyone is invited to stay for lunch. If you would like to sponsor a lunch in celebration of an occasion, to honor someone, or in memory of a loved one, please send in a check or donate online and select "Shabbat Lunch Fund". Lunch sponsorships are a minimum of $100. Sign up to help with set-up and clean-up below. You don't need to attend services to join for lunch.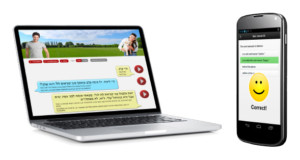 Free Online Hebrew Learning
TBI is pleased to partner with Learn Hebrew Pod to offer FREE Online Hebrew Learning. Through this special partnership you can receive a FREE trial, and special pricing on additional courses.
Community Education
Visit the Community Education Page for details on upcoming events including: Reading with the Rabbi, lectures, films, and more.
Membership Policies
Temple Beth Israel is evaluating our membership policies using a Values Based decision making process. To learn more about this very important process, including how to get involved. Please visit the Membership Policy page. (logged-in members only) The task force is also looking for some feedback from the community. All can take a short survey here.
Divrei Torah & Torah Commentaries
Check out our Archive of divrei Torah here. Rabbi Ruhi Sophia's most recent offering on Mattot-Masei and Black Lives Matter is now available.

Check us out on YouTube!
You can find the High Holiday services, The Purim Shpiel, This American Jewish Life talks by TBI members, and more. Full HD videos and live streaming where available.