Baby Shabbat
Saturday, August 19th at 10:00 am
This informal drop-in gathering will take place in the family room during regular Shabbat morning services.
Shabbat Alive! w/Evlyn Gould & Emily Fox
Saturday, August 19th at 10:00 am
Together, we co-create a treat for the ears as well as for the soul. The comfortable, relaxed and participatory environment combined with a  deeply connected musical atmosphere makes Shabbat Alive! a warm and welcoming space for anyone looking to honor Shabbat in song and movement, deep Torah, joy, and reverence.
Salsa and Sangria – NEW DATE!
Sunday, August 27th at 4:00 pm
DATE CHANGE! Due to participant's limited availability around the Eclipse, Salsa and Sangria has been moved to Sunday, August 27th at 4:00 pm. We still have a few spots remaining. Josh Remis and Palmira Veloz are expert salsa dancers who will show you all the right moves in this 90 minute salsa lesson. Bring a partner or come on your own and they'll match you up. No experience needed. Following the class enjoy sangria and non-alcoholic beverages and finger food with the other salseros in a reception sponsored by the TBI Brotherhood! Spots are $25 each.
Orders for Lulav & Etrog
Deadline is September 13th
Sets are $45.Orders must be received by Monday, September 13th at Noon. Sets will arrive and be available for pick up at TBI sometime on Tuesday, October 3rd and Wednesday, October 4th.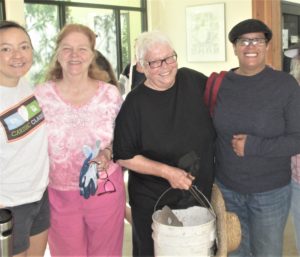 NEW! Online Oneg Sign Up
Offering to host an oneg is a mitzvah, and your gift of time and effort are greatly appreciated. You can host in honor or in memory of a loved one, or simply to partake in the mitzvah. All instructions on hosting will be provided to you, as will reminders the week of your scheduled hosting date. For any questions, contact Shirley in the office.
PLEASE order memorial plaques to honor loved ones who have passed
In order to have plaques put up before Rosh Hashana, please order by August 30th. Plaques cost $300. Send check for $300  together with name (as it is to appear on the board) and date of death (please note if after sundown).

Bystander/Upstander Workshop
This workshop is now full. If you would like to be added to the wait-list or notified about the next workshop, please email Judy Boles.
Talmud Torah Advisory Committee is Seeking Sponsors for Talmud Torah Cohort Classes
The Talmud Torah Advisory Committee is Seeking Sponsors for Talmud Torah Cohort Classes. Sponsors can be individuals or groups who make a significant financial contribution to support that class in the 5778 school year. If you know of someone who believes in the power of Jewish education to shape our future and has the ability to help in this way, please contact Gretchen Lieberman at talmudtorah@tbieugene.org or (541) 485-1898. We aim to have all eight cohorts sponsored by Simchat Torah.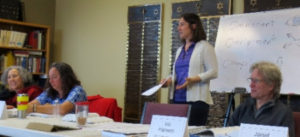 Visit the Community Education Page for details on upcoming events including:  Reading with the Rabbi, lectures, films, and more.
 All Are Welcome
We welcome people of all Jewish backgrounds, interfaith families and people exploring Judaism.  Whether you are religious, cultural, atheist, agnostic or searching, there is a place for you at TBI!
Sign Language Interpretation
Some services and events have interpreters scheduled.   Please notify the office if you would like interpretation at additional upcoming services or events.
Membership at TBI
We welcome people of all financial means.
To find out more about the community, call us at (541) 485-7218 or complete an inquiry form here.
You are invited to join us for a Shabbat service, where you can meet our Rabbi and our warm and friendly congregation.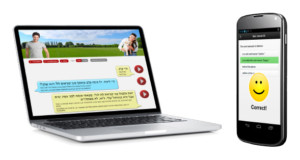 Free Online Hebrew Learning
TBI is pleased to partner with Learn Hebrew Pod to offer FREE Online Hebrew Learning. Through this special partnership you can receive a FREE trial, and special pricing on additional courses.
Community Education
Visit the Community Education Page for details on upcoming events including: Reading with the Rabbi, lectures, films, and more.
Membership Policies
Temple Beth Israel is evaluating our membership policies using a Values Based decision making process. To learn more about this very important process, including how to get involved. Please visit the Membership Policy page. (logged-in members only) The task force is also looking for some feedback from the community. All can take a short survey here.
Divrei Torah & Torah Commentaries
Check out our Archive of divrei Torah here. Rabbi Ruhi Sophia's most recent offering on Mattot-Masei and Black Lives Matter is now available.

Check us out on YouTube!
You can find the High Holiday services, The Purim Shpiel, This American Jewish Life talks by TBI members, and more. Full HD videos and live streaming where available.