High Holiday Information & Schedule
You are welcome to join us for any of our High Holy Days services! The schedule, various resources, and information for guests and non-members regarding the 5778 High Holidays are available on the TBI website. Visit the page for information on service times and leaders, child care, Rosh Hashanah meal sharing, and non-member registration.
Rosh Hashanah Services

Wednesday, September 20th, 7:00 pm
Thursday, September 21st & Friday, September 22nd, 9:00 am
Thursday, September 21st at 8:00 pm

Gather in community with songs and prayers to begin the New Year. Rabbi Yitzhak Husbands-Hankin leads Erev Rosh Hashanah services with a dvar by tova Stabin. Everyone is invited to the oneg sponsored by the TBI Sisterhood following service. Rosh Hashanah services will be led by Rabbi Yitzhak Husbands-Hankin and lay leaders. They include the shofar service. Steve Shankman will offer the dvar on the first day and Gretchen Lieberman will offer the dvar on the second day. Oriana Kahn Hurwit will give the dvar on the second evening service.
Tashlich and Tales

Thursday, September 21st, 4:00 pm, Alton Baker Park Shelter
It is a tradition on Rosh Hashanah afternoon to go to the nearest body of flowing water and symbolically shed the spiritual burdens of the old year by casting bread upon the waters.  Join PJ Library and TBI's Rebecca Hart for this family friendly ritual. Stick around for stories, apples, and honey, and happy new year wishes. RSVP for the PJ event following Tashlich to pjllanecounty@gmail.com.
Baby Shabbat
Saturday, September 23rd, 10:00 am
Come on by for Baby Shabbat during Saturday services on September 23rd. Once a month, babies, toddlers, and their siblings and caretakers gather at TBI for a Saturday morning service from 10 am – noon. This is an informal drop-in group to connect with other families.
Memorial Service

Sunday, September 24th, 2:00 pm
It is traditional to say memorial prayers at the cemetery during the High Holy Days. The season tends to revive memories of departed family members, and this tradition affords these memories space and structure for expression. The Memorial Service, led by Joan Bayliss, will be held at Rest Haven Cemetery (3900 Willamette Street). Even if those for whom you will be saying kaddish are not buried at Rest Haven Cemetery, it is appropriate to attend this service.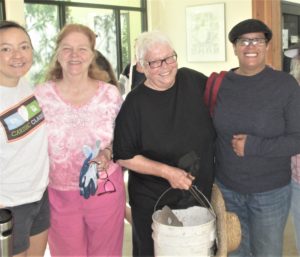 DACA Decision
With the fate of Dreamers suddenly thrown into question, many Reconstructionist communities are concerned and interested in bringing the resources of Jewish teachings to bear on this moral issue. RRC / Jewish Reconstructionist Communities and the Reconstructionist Rabbinical Association just released a statement in response to the rescinding of DACA, linked below. The movement's website is currently featuring a wonderful collection of writing by Reconstructionist rabbis and lay people on the theme of "Embracing the Stranger".
We Need Help Moving Pews!
We need help moving pews in preparation for the High Holy Days. We will be moving extra pews from the sanctuary back into storage. The more hands, the lighter the load. If you can move pews on Sunday, October 1st at noon, your help would be greatly appreciated. Please contact Shirley in the office. And don't forget to stick around and help put up the TBI sukkah!


 Registration is Now Open for Melton Year 2
Wednesdays, 6:30-8:45 pm, starting October 18th
Ethics of Jewish Living with Dolfy Freinquel and Crossroads of Jewish History with Rabbi Jacob Siegel. If you have not taken a Melton course previously, please contact Nina for information.  Limited financial assistance is available. Current Talmud Torah parents receive a discount if you register before September 30th. Classes begin on Wednesday, October 18th. More info HERE.
Sukkah Booths Available to Rent
The TBI office has 2 Sukkah Booths Available to Rent for $45 each. Booths will be delivered before Yom Kippur and picked up after Sukkot. If you're planning on building a Sukkah, please join the Sukkah Hop!
Shabbat@Home with Gary Tepfer
Friday, October 6th, 5:30 pm
A short, family-friendly service will be held at TBI from 5:30pm-6:30pm, followed by hosted Shabbat dinners in people's homes. Come together in community for an intimate gathering to meet each other and celebrate Shabbat with a potluck meal. Participate as a guest or host.  Sign up by Monday, October 2nd.
Community Lunch in the Sukkah to Welcome New Members
Saturday, October 7th, 12:00 pm
The Membership Committee invites you to stop on by the TBI sukkah for a community lunch to welcome the newest members of our congregation. Joining a new congregation is often overwhelming, and it can be difficult to meet and connect with new people. Please take this opportunity to come meet our new members and make them feel at home here at TBI! The main course will be provided, but please feel free to bring a vegetarian side dish or dessert (please no meat or shellfish).
Talmud Torah Advisory Committee is Seeking Sponsors for Talmud Torah Cohort Classes
The Talmud Torah Advisory Committee is Seeking Sponsors for Talmud Torah Cohort Classes. Sponsors can be individuals or groups who make a significant financial contribution to support that class in the 5778 school year. If you know of someone who believes in the power of Jewish education to shape our future and has the ability to help in this way, please contact Gretchen Lieberman at talmudtorah@tbieugene.org or (541) 485-1898. We aim to have all eight cohorts sponsored by Simchat Torah.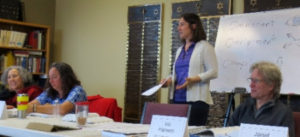 Visit the Community Education Page for details on upcoming events including:  Reading with the Rabbi, lectures, films, and more.
 All Are Welcome
We welcome people of all Jewish backgrounds, interfaith families and people exploring Judaism.  Whether you are religious, cultural, atheist, agnostic or searching, there is a place for you at TBI!
Sign Language Interpretation
Some services and events have interpreters scheduled.   Please notify the office if you would like interpretation at additional upcoming services or events.
Membership at TBI
We welcome people of all financial means.
To find out more about the community, call us at (541) 485-7218 or complete an inquiry form here.
You are invited to join us for a Shabbat service, where you can meet our Rabbi and our warm and friendly congregation.
NEW! Online Oneg Sign Up
Offering to host an oneg is a mitzvah, and your gift of time and effort are greatly appreciated. You can host in honor or in memory of a loved one, or simply to partake in the mitzvah. All instructions on hosting will be provided to you, as will reminders the week of your scheduled hosting date. For any questions, contact Shirley in the office.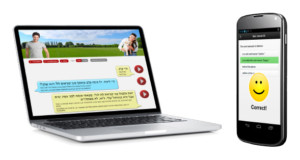 Free Online Hebrew Learning
TBI is pleased to partner with Learn Hebrew Pod to offer FREE Online Hebrew Learning. Through this special partnership you can receive a FREE trial, and special pricing on additional courses.
Bystander/Upstander Workshop – Session Closed
Wednesday, October 4th – 6:00-9:00 pm
Buddha Eye Temple (2190 Garfield St, Eugene)

Learn and practice how to intervene when someone is being harassed in a hateful way–without escalating the situation. Attendance at this workshop must be limited and is now closed for the October 4th session. For more information, to be put on the waiting list, or to be informed of the next session, please contact Judy Boles.
Community Education
Visit the Community Education Page for details on upcoming events including: Reading with the Rabbi, lectures, films, and more.
Membership Policies
Temple Beth Israel is evaluating our membership policies using a Values Based decision making process. To learn more about this very important process, including how to get involved. Please visit the Membership Policy page. (logged-in members only) The task force is also looking for some feedback from the community. All can take a short survey here.
Divrei Torah & Torah Commentaries
Check out our Archive of divrei Torah here. Rabbi Ruhi Sophia's most recent offering on Mattot-Masei and Black Lives Matter is now available.

Check us out on YouTube!
You can find the High Holiday services, The Purim Shpiel, This American Jewish Life talks by TBI members, and more. Full HD videos and live streaming where available.