Mitzvah Day

Sunday, June 3rd, 8:45 am
The Jewish Federation's 10thannual Mitzvah Day is on Sunday, June 3. Volunteer projects run from 10:00 am-1:00 pm. Learn more about the projects and register below. Sign up soon, as projects are filled on a first come/first served basis. Let's all come together to support and give back to our community!
Carole Diller Retirement Party

Sunday, June 10th, 12:00 pm
Carole Diller is retiring after 30 collective years at TBI. Come celebrate her leadership, service, and infectious enthusiasm and energy. ALL ARE WELCOME TO ATTEND! If you'd like to make a contribution to Carole's retirement gift or to the Preschool Special Fund, click here. If you'd like to volunteer to help set-up and/or clean-up on June 10th, click here. If you would like to contribute a dish to share at the celebration, click here.
Jewish Literature Group

Thursday, May 24th, 7:00 pm
This month: The Weight of Ink by Rachel Kadish. All are welcome to join!
Shabbat Alive!
with Evlyn Gould & Emily Fox
Saturday, May 26th, 10:00 am
An alternative renewal-style service that experiments with renewed meanings for prayer, including lively songs and music, embodied practices, meditation, rhythmic energies, and prayerful thoughts on Torah.
Lunch & Learn
with Meredith Keith-Chirch
Thursday, June 7th, 12:00 pm
Come take an hour and look at sources compiled by Jews for Racial and Economic Justice on a section of the 2016 Policy Platform of the Movement for Black Lives. Please bring a vegetarian or fish lunch, no meat or shellfish please.
Friends & Family Shabbat

Friday, June 8th, 5:30 pm
Talmud Torah will host a Friends and Family Shabbat. Shabbat service will take place at 5:30 pm, followed by dinner at 6:30 pm. Registrations required.
Camp Chaverim

July 23rd-27th, 9:00 am-3:00 pm
Temple Beth Israel offers a fun-filled week of Jewish summer day camp. Activities include outdoor games and play, songs and stories, crafts, a mitzvah project, and informal Jewish learning. Join old friends, make new friends, and have fun with our amazing teen counselors!
Upstander/Bystander Workshop

Friday, June 1st, 6:00-9:00 pm
Wesley Center (2520 Harris St, Eugene)
Experienced teachers Dusty Bloomingheart and Kaseja Wilder will lead this workshop where you will learn and practice several ways to appropriately intervene to support a person who is being bullied—without escalating the situation. Attendance at this workshop must be limited. All submissions thereafter will be informed of the next workshop date. For more details, contact Judy Boles or Phyllis Bobrow.
Visit the Community Education Page for details on upcoming events including:  Reading with the Rabbi, lectures, films, and more.
 All Are Welcome
We welcome people of all Jewish backgrounds, interfaith families and people exploring Judaism.  Whether you are religious, cultural, atheist, agnostic or searching, there is a place for you at TBI!
Sign Language Interpretation
Some services and events have interpreters scheduled.   Please notify the office if you would like interpretation at additional upcoming services or events.
Membership at TBI
We welcome people of all financial means.
To find out more about the community, call us at (541) 485-7218 or complete an inquiry form here.
You are invited to join us for a Shabbat service, where you can meet our Rabbi and our warm and friendly congregation.
Online Oneg Sign Up
The TBI community relies on our members to periodically host an oneg Shabbat following Erev Shabbat services. Onegs provide members and visitors an opportunity to mingle and enjoy a nosh after services. Offering to host an oneg is a mitzvah, and your gift of time and effort are greatly appreciated. You can host in honor or in memory of a loved one, or simply to partake in the mitzvah. All instructions on hosting will be provided to you, as will reminders the week of your scheduled hosting date. For any questions, contact Jerrica in the office.
Shabbat Lunch
TBI provides a light lunch following Shabbat morning when there is no B'Nai Mitzvah. Following kiddush and motzi, everyone is invited to stay for lunch. If you would like to sponsor a lunch in celebration of an occasion, to honor someone, or in memory of a loved one, please send in a check or donate online and select "Shabbat Lunch Fund". Lunch sponsorships are a minimum of $100. Sign up to help with set-up and clean-up below. You don't need to attend services to join for lunch.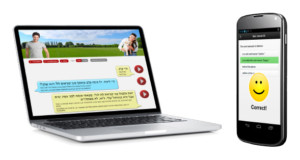 Free Online Hebrew Learning
TBI is pleased to partner with Learn Hebrew Pod to offer FREE Online Hebrew Learning. Through this special partnership you can receive a FREE trial, and special pricing on additional courses.
Community Education
Visit the Community Education Page for details on upcoming events including: Reading with the Rabbi, lectures, films, and more.
Membership Policies
Temple Beth Israel is evaluating our membership policies using a Values Based decision making process. To learn more about this very important process, including how to get involved. Please visit the Membership Policy page. (logged-in members only) The task force is also looking for some feedback from the community. All can take a short survey here.
Divrei Torah & Torah Commentaries
Check out our Archive of divrei Torah here. Rabbi Ruhi Sophia's most recent offering on Mattot-Masei and Black Lives Matter is now available.

Check us out on YouTube!
You can find the High Holiday services, The Purim Shpiel, This American Jewish Life talks by TBI members, and more. Full HD videos and live streaming where available.