Jam Band Shabbat
Friday, March 23rd, 7:30 pm
Join Rabbi Ruhi Sophia and Cantorial Intern Evlyn Gould for a Jam Band Shabbat, featuring guest musicians, new music, ecstatic singing and dancing, and moments of mindful meditation. Suitable for congregants and friends of all ages.

Community Passover Seder
Saturday, March 31st, 6:00 pm
Join us for a joyful Seder experience with song, insight, and discussion while enjoying Passover ritual foods. Children of all ages, extended family, and friends are all welcome. Reservations required by March 25th. We are sorry we cannot accommodate drop-in guests. Reserve below or call 541.485.7218.
Help Kasher the TBI Kitchen

Sunday, March 25th, multiple shifts
TBI maintains a kosher for Passover facility throughout the 8th day of Passover. Please do not bring bread or other leavened products into the building. If you would like to help kasher the kitchen, sign up below.
This Week @ TBI – NEW FORMAT!
The weekly e-news, This Week @ TBI is changing to a more condensed format, but we still have all the information you need for upcoming events right here on the website. Click here for further details on TBI and community events listed in the e-news.
First Night Seder Matching

Friday, March 30th
Have a spot for guests at your Seder table? We have a few guests who are still looking for a place to go. Please contact Jerrica in the office or sign up here. We will do our best to match hosts and guests.

Mitzvah Kitchen: Passover Macaroons
Monday, March 26th, 3:30-5:30 pm (2nd shift)
Come to the Mitzvah Kitchen and make Passover Macaroons for the TBI Community Seder. You'll learn how to make delicious coconut, chocolate dipped macaroons with Diane Schechter as we bake over 200 cookies for the community. And you'll get to take home a half-dozen for your Seder or holiday treat. No previous baking experience needed. Children over 12 are welcome, it's a great spring break activity.

Sell Your Chametz!
Once again, this year TBI is helping to facilitate the symbolic act of the selling of chametz, that celebrates the interdependence of Jews and their non-Jewish friends and neighbors. During the week of Passover, tradition teaches that we rid our homes of all leavened grain products, known as chametz in Hebrew. Today, the way this selling of chametz usually works involves members of a local Jewish community delegating the power to sell their personal chametz to a local rabbi, who then sells it (usually for a dollar) to a non-Jewish person in the community. After Passover, that non-Jewish friend sells the chametz back through the rabbi, also for a dollar. If you would like to participate in this mitzvah, sign up below.
Jewish Literature Group

Thursday, March 29th – 7:00 pm
This month:  The Outside World by Tova Mirvis. All are welcome! FREE; Donations gratefully accepted
Camp Chaverim

July 23rd-27th, 9:00 am-3:00 pm
Temple Beth Israel offers a fun-filled week of Jewish summer day camp. Activities include outdoor games and play, songs and stories, crafts, a mitzvah project, and informal Jewish learning. Join old friends, make new friends, and have fun with our amazing teen counselors!
Visit the Community Education Page for details on upcoming events including:  Reading with the Rabbi, lectures, films, and more.

Upstander/Bystander Training
Saturday, April 21st, 9:00 am – 12:00 pm
This registration is for members of the Unitarian Church only.
Experienced teacher Nadia Telsey will lead this workshop where you will learn and practice several ways to appropriately intervene to support a person who is being bullied—without escalating the situation.
 All Are Welcome
We welcome people of all Jewish backgrounds, interfaith families and people exploring Judaism.  Whether you are religious, cultural, atheist, agnostic or searching, there is a place for you at TBI!
Sign Language Interpretation
Some services and events have interpreters scheduled.   Please notify the office if you would like interpretation at additional upcoming services or events.
Membership at TBI
We welcome people of all financial means.
To find out more about the community, call us at (541) 485-7218 or complete an inquiry form here.
You are invited to join us for a Shabbat service, where you can meet our Rabbi and our warm and friendly congregation.
Online Oneg Sign Up
The TBI community relies on our members to periodically host an oneg Shabbat following Erev Shabbat services. Onegs provide members and visitors an opportunity to mingle and enjoy a nosh after services. Offering to host an oneg is a mitzvah, and your gift of time and effort are greatly appreciated. You can host in honor or in memory of a loved one, or simply to partake in the mitzvah. All instructions on hosting will be provided to you, as will reminders the week of your scheduled hosting date. For any questions, contact Jerrica in the office.
Shabbat Lunch
TBI provides a light lunch following Shabbat morning when there is no B'Nai Mitzvah. Following kiddush and motzi, everyone is invited to stay for lunch. If you would like to sponsor a lunch in celebration of an occasion, to honor someone, or in memory of a loved one, please send in a check or donate online and select "Shabbat Lunch Fund". Lunch sponsorships are a minimum of $100. Sign up to help with set-up and clean-up below. You don't need to attend services to join for lunch.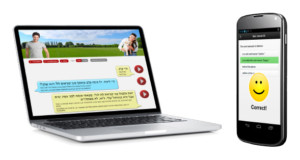 Free Online Hebrew Learning
TBI is pleased to partner with Learn Hebrew Pod to offer FREE Online Hebrew Learning. Through this special partnership you can receive a FREE trial, and special pricing on additional courses.
Community Education
Visit the Community Education Page for details on upcoming events including: Reading with the Rabbi, lectures, films, and more.
Membership Policies
Temple Beth Israel is evaluating our membership policies using a Values Based decision making process. To learn more about this very important process, including how to get involved. Please visit the Membership Policy page. (logged-in members only) The task force is also looking for some feedback from the community. All can take a short survey here.
Divrei Torah & Torah Commentaries
Check out our Archive of divrei Torah here. Rabbi Ruhi Sophia's most recent offering on Mattot-Masei and Black Lives Matter is now available.

Check us out on YouTube!
You can find the High Holiday services, The Purim Shpiel, This American Jewish Life talks by TBI members, and more. Full HD videos and live streaming where available.