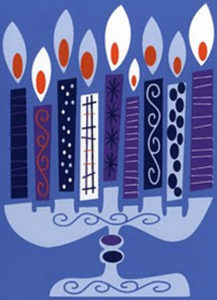 2018 Chanukah Celebration 
Presented by Talmud Torah & Friends
Sunday, December 2, 10:00 am to 12:30 pm
Please join TBI's Talmud Torah community as we prepare for Chanukah! Help us cover expenses by purchasing Activity and Raffle Tickets, making general donations to Talmud Torah, and joining us for lunch! To ensure a successful Celebration, please help us in at least two of the following ways:
Come

to the event with your family and invite friends & extended family

Volunteer

by signing up here.

Donate

a new or lightly-used toy for the Toy Raffle by Wed. 11/25/18. (We seek 25 toys or games. Please place them in the box at TBI entrance.)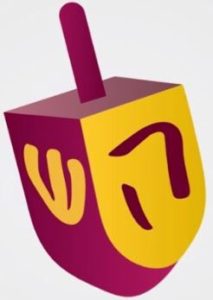 Schedule:
10:00 to 10:30 am:   Music & Tikkun Olam Activity in The Sanctuary (free-of-charge)
10:30 to 12:00:          Crafts, Activities in Social Hall & Preschool Rooms
12:00 – 12:30 pm:     Lunch & Raffle in Social Hall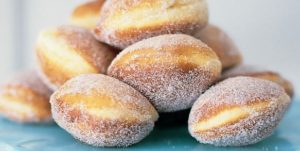 Children's Activities & Raffle Tickets: $1.00 for 2 tickets
Sufganiyot (2 tickets)
Toy raffle (any # of tickets you wish to pledge for a chance to win)
Making tiny dreidels out of clay (6 tickets)
Chanukah Snow Globe Making (6 tickets)
Face-painting (6 tickets)
Origami Star of David (4 tickets)
Epsom Salt, bath, make gifts (4 tickets)
Dreidel Game (2 tickets)
Littles Craft Arena (2 tickets per craft or 4 tickets unlimited crafts)

Sticky Crafts
Popsicle Star Decorations
Hand Print Menorah
Soft Menorah Craft
Star of David Garland
Games, Puzzles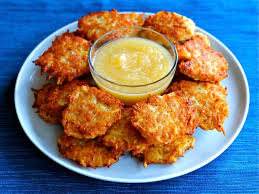 Latke Lunch Plate: $6 per person, $20 for family of 4-5
Talmud Torah students aged 12 through 16, who sign-up (Sign-Up Genius) and volunteer for this event will receive a free lunch plate and a free sufganiyot!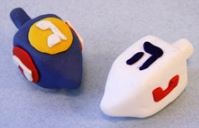 Questions?  Contact Teri Berlant 503-522-8729
---
Baby Shabbat
Babies, toddlers, and their siblings and caretakers gather at TBI one Saturday morning each month. This is an informal drop-in group to connect with other families. Attendees should feel free to flow between playtime in the family room and services in the sanctuary according to the needs of your little and big family members.
Tot Shabbat
Come for singing, instruments, and a potluck snack. Suitable for kids ages 5 and under, and their families. Tot Shabbat finishes in time for kiddos to join the Torah procession in the main Sanctuary service.
Learners' Services
Not just for b'nai mitzvah students, but for anyone who wants to better understand the flow of the Shabbat morning liturgy. Each session will focus on a different section of the service, in rotation. Consider attending all 6 sections A-F, which will rotate twice, even if you can't attend them in order.
Shabbat Alive!
An alternative renewal-style service that experiments with renewed meanings for prayer, including lively songs and music, embodied practices, meditation, rhythmic energies, and prayerful thoughts on Torah.
This American Jewish Life
This American Jewish Life is a series of Friday night personal narratives by TBI Members. These talks provide an opportunity for members of TBI to share the story of their Jewish journeys with the community, and create connections between Torah and our own life experiences. Attend and support your fellow TBI members as you enrich our shared understanding of what it means to be a Jew in North America.
Friends and Family Shabbat
This is an earlier, shorter family friendly service in lieu of the 7:30 pm service. Some times the Talmud Torah students will assist with services and we'll have a catered community dinner. Other times, Rabbi Ruhi and lay leaders will lead an hour-long musical service, friendly to both adults and children.
Jam Band Shabbat
Join Rabbi Ruhi Sophia for a Jam Band Shabbat, featuring guest musicians, new music, ecstatic singing and dancing, and moments of mindful meditation. Suitable for congregants and friends of all ages. Held four times each year, at the solstice and equinox