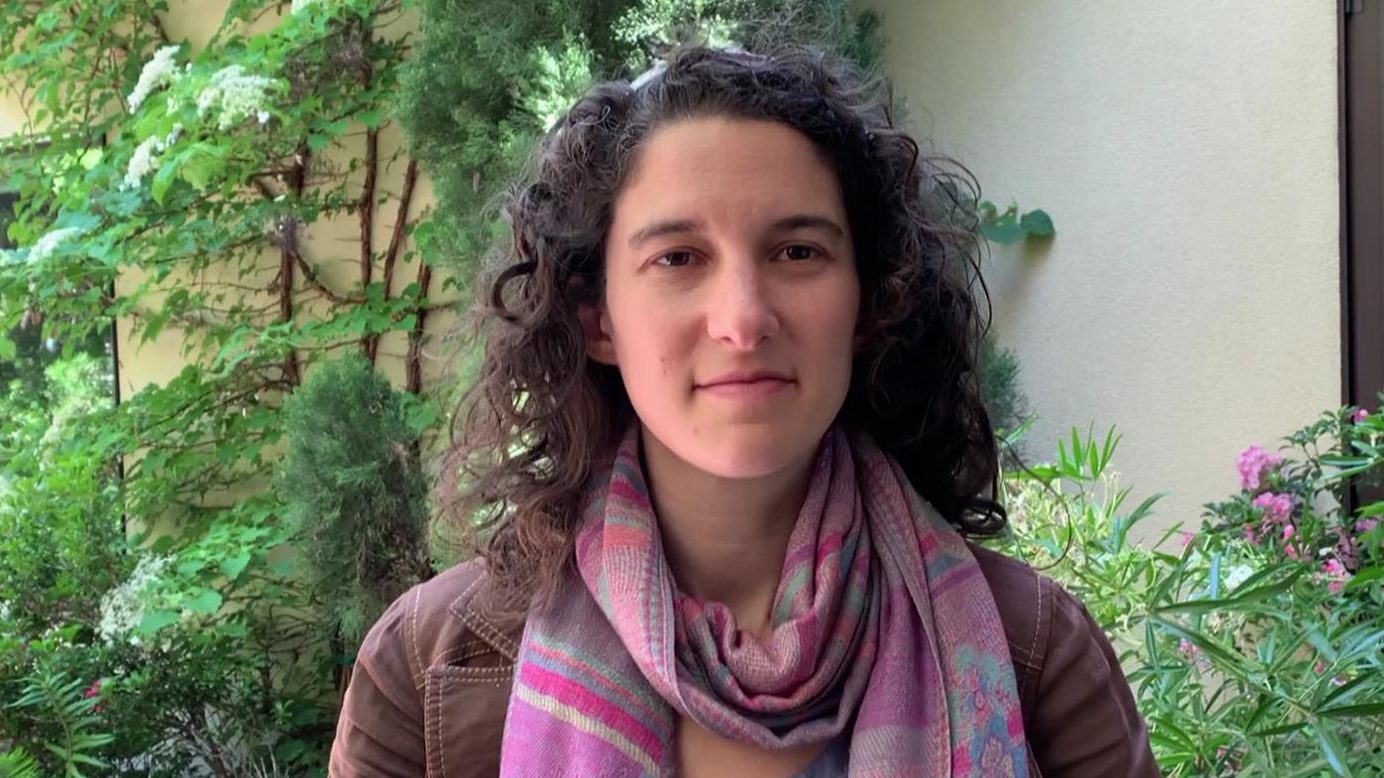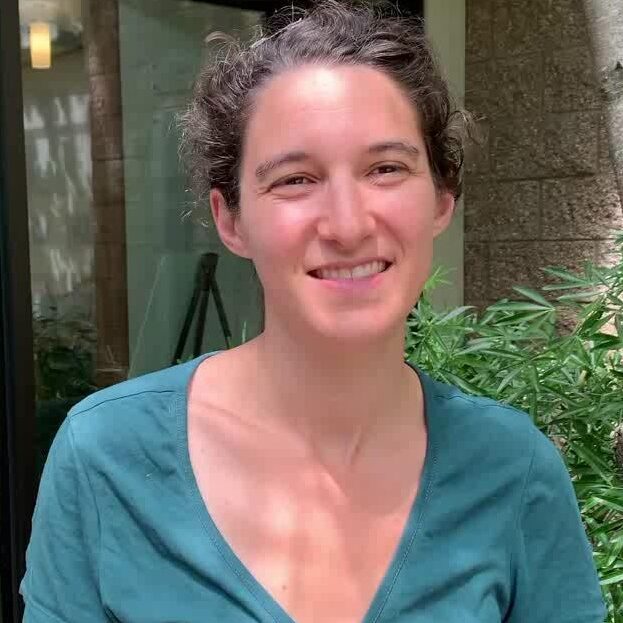 My friends, this is the last message I will share in the e-news for several months. My final week here coincides with Parashat Vayiggash, when Judah approaches his unrecognized brother Joseph, a powerful ruler in Egypt, and the family reunites. Joseph had been abused and exiled by his brothers, sent as far away as imaginable in their known world. He had frightened them in return. And this parashah reminds us that after alienation, after rupture, reunification is still possible.
Fortunately, I am not leaving Temple Beth Israel with a posture of alienation. I will miss this community, and throughout my sabbatical, I will be devoted to seeking inspiration that I can bring back to you when I return in mid-May. And yet, distance always brings strangeness. I will come back with new ideas. You will, God willing, pursue new projects while I am away (and some projects when may pursue together, from a distance). When I return there will be some relearning each other. May we be inspired by Parashat Vayiggash to remember to learn and grow in our time of separation, and to seek reconnection when we reunite.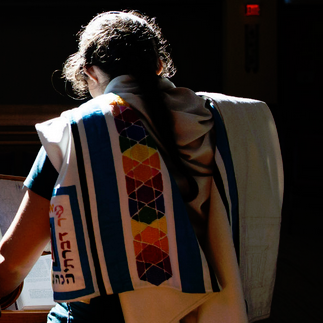 Rabbi Ruhi Sophia is on sabbatical, and her weekly dvars will return when she does.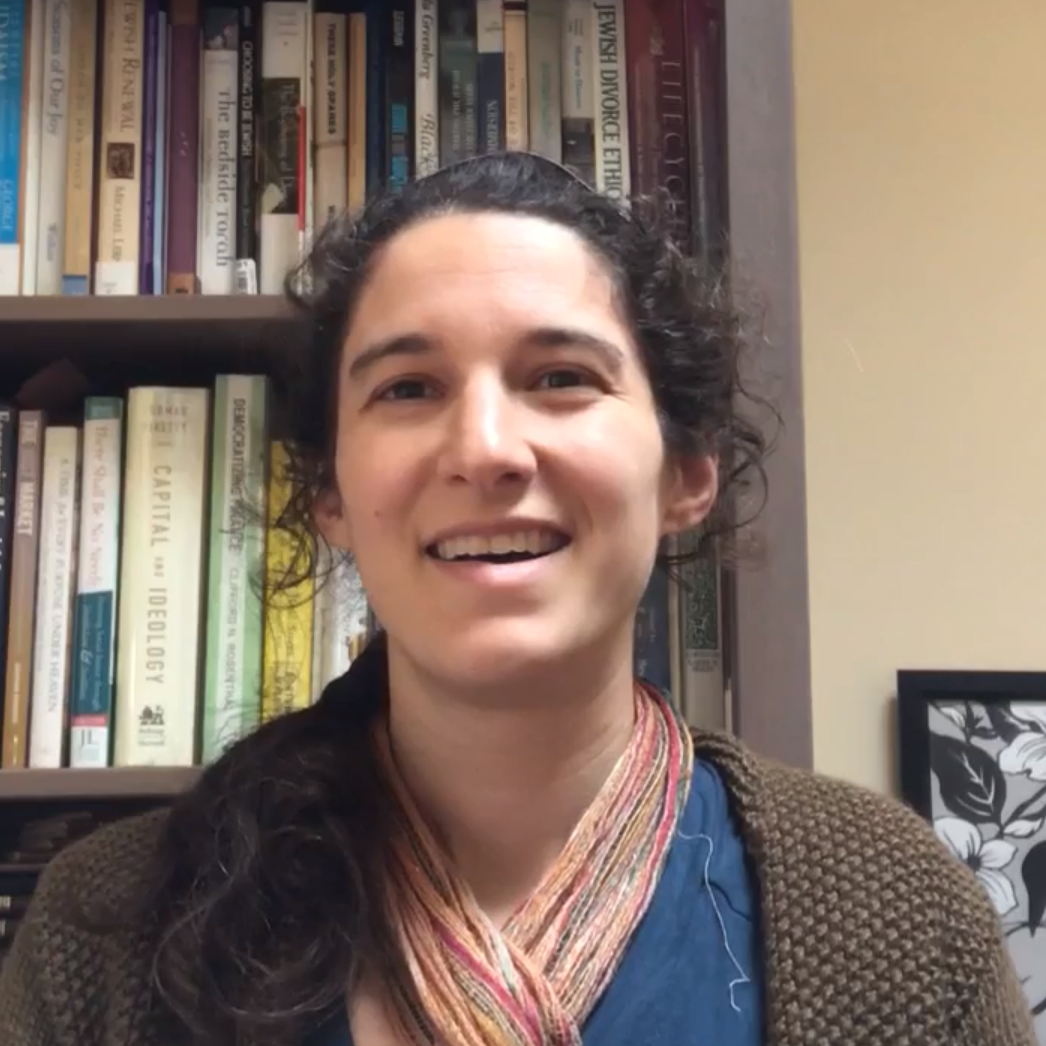 My Personal Shmita (November/December 2021)
Some of you may recall that on Rosh Hashanah evening, I spoke about the biblically mandated shmita year: the seven-year cycle in which the seventh year was a year of agricultural rest, suspension of ownership of land, a debt-forgiveness. Shmita is a larger-scale manifestation of the concept of Shabbat— one sacred day for rest in every week. I invited us all to consider how we might incorporate rest and a spirit of "enough" into our weekly rhythms, especially as this Rosh Hashanah began a new shmita year.
It has been more than six years since I began serving as Rabbi here at Temple Beth Israel, in July of 2015. I love that my seventh year coincides with the cosmic shmita year. This means that I personally will take sabbatical this winter. From December 15 to May 15, I will be stepping away from my duties as rabbi.
I will road-trip with my family, landing (God willing) for a few months in New York City before we return to Eugene. While I am away, I hope to spend a great deal of time outdoors with my children, to reinvigorate my love of Jewish learning with courses at the Hadar Institute, to connect with an old passion for composing chants and other music, and to check out the programming and best practices at some of the most inspiring New York-based synagogues.
Rabbinical sabbaticals are a time for guest and volunteer leadership to shine. Rabbi Yisraela Tubman, who joined our community last year, will be covering my pastoral duties—officiating funerals and checking in with our members who are ill, grieving and otherwise need attention. My "pre-rabbinic intern," Mat Wilson (who delivered the dvar Torah on the first day of Rosh Hashanah) will be taking over some of my educational roles: family b'nei mitzvah class, weekly Torah study, and occasional divrei Torah. And a wonderful rotation of beloved leaders, old and new, will lead services.
Of course, we are fortunate that our community will still be led by our eminently capable and passionate Executive Director, Nina Korican, and President, Jared Rubin, and that we have committees like Tzdekah V'chesed (caring committee), Chevrah Kaddisha (death and burial guides), Bikur Cholim (visiting the sick) and Tikkun Olam (social justice), all serving the ongoing needs of our community.
If you have any questions about Sabbatical coverage, feel free to reach out to me or Nina. I will miss this community, but I hope to return to you well-rested and full of new ideas. I'll be excited to hear about how you are inspired in my absence!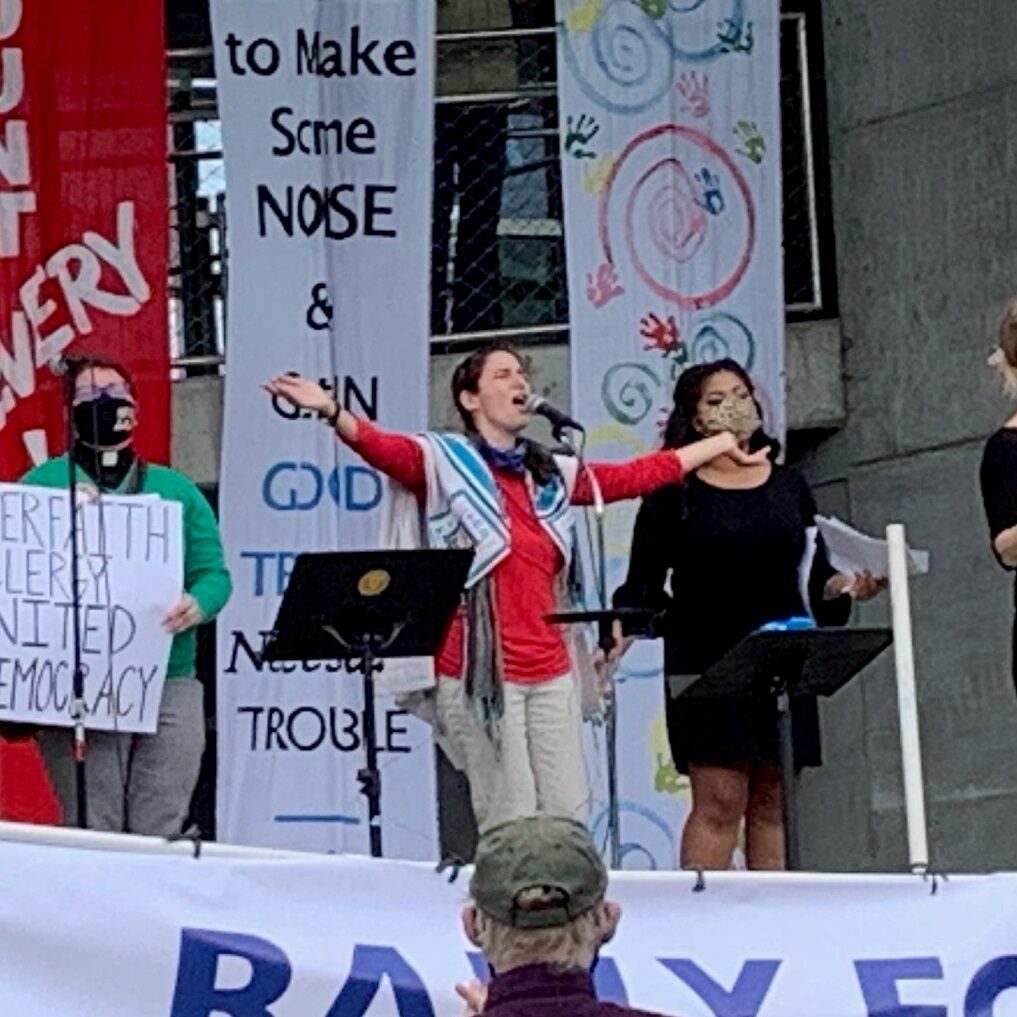 Losing sight of the pregnancy in abortion debate
The Register-Guard (December 2021)
Two years ago I underwent a harrowing medical condition. For nine months, my body housed a rapidly expanding uterine growth. It drained my energy, created arthritic symptoms in my joints and caused weight gain of almost 40 pounds. I expelled it from my body in a dangerous process involving 17 hours of increasingly intense pain. I required several weeks of recuperation.
I willingly put up with this—twice! I wanted the babies, and I love the children they are becoming. But as abortion is relitigated, and the issue remains framed as "pro-choice" or "pro-life," I feel perturbed.
We largely don't talk about pregnancy when we talk about abortion — about lawmakers decreeing that other people's bodies must house something that is excruciatingly uncomfortable and potentially mortally dangerous for nearly a year. In our society, this process coincides with lack of support for the well-being of those women's bodies and insufficient time to recover from the physical exhaustion of pregnancy and birth.
When I recall this exhausting condition, I am pained at the idea that anyone who doesn't want to be a parent would be forced to endure pregnancy.
I strongly believe in protecting innocent life. While my faith tradition doesn't teach that human life begins at conception, I can respect that belief. I can even agree that in an ideal world, abortion would never happen outside of medical necessity; people would have the knowledge and resources to prevent unwanted pregnancy and every conception would be wanted.
The Bible demands that we all care for the widow, the orphan, the stranger: the vulnerable who tend to be invisible and neglected. But as a spiritual leader, I am also aware that it is easy — and even cheap — to demand that someone else do the caring. The harder and more important spiritual challenge is recognizing the obligations in our own lives to care for the vulnerable.
Rob Schenck, an evangelical minister who spent decades working to ban abortion, wrote a New York Time op-ed in 2019 about his change of heart. He admitted that pro-life work often ends at birth, failing to provide any social or financial support for young mothers and children.
In his words, "I can no longer pretend that telling poor pregnant women they have just one option — give birth and try your luck raising a child, even though the odds are stacked against you — is 'pro-life' in any meaningful sense."
Pregnancy is difficult enough when it is wanted, as mine were. In a society that fails to prevent sexual violence or offer even basic sex education, let alone health care, parental leave or other services, it is immoral to require women to just "take responsibility" for an unwanted pregnancy.
Those who refuse to advocate for welfare, guaranteed food, housing, child care and medical care for needy families are guilty of cheap caring when they simultaneously demand that women find room within their very bodies for fetuses they do not want.
It's easier to demand another person put her own body at risk to nourish a life than it is to accept a personal share of responsibility for all the lives already here.
Her column will resume after she completes a five-month sabbatical in June 2022. 

View our archive of her past newsletter columns, her divrei Torah (sermons), and writings of former rabbis and other members of the TBI community.