Community Programs
Feed Your Mind, Body, and Soul
Temple Beth Israel provides a range of Jewish cultural and educational experiences. Programs and classes are open to all, and we welcome students from within TBI and from the larger community.
General Information:
Registration: Please check individual program listings for details.
Programs scheduled on Shabbat: Fees and donations for programs scheduled on Shabbat must be paid in advance or after Shabbat. We will not collect money on Shabbat.
Refunds: No refunds will be given to participants who drop classes after the registration deadline. If classes or events are cancelled due to lack of enrollment or other unforeseen circumstances, full refunds will be given to pre- paid registrants.
All programs meet at Temple Beth Israel, 1175 E. 29th Ave., Eugene unless otherwise noted.
If you are interested in joining the Community Education Committee, or have ideas for teaching or a class offering, please contact Nina Korican.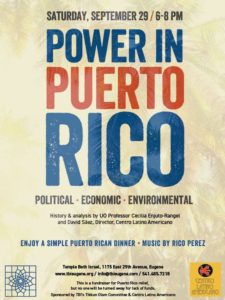 Power in Purto Rico
Saturday, September 29 6:00 pm
Political, economic, environmental – colonialism and the U.S. response to Hurricane Maria; update on the disaster. The evening will include history and analysis by UO Professor Cecilia Enjuto-Rangel and David Sáez, Director of Centro Latino Americano; a light Puerto Rican dinner and music by Rico Perez. This is a fundraiser for Puerto Rico relief, but no one will be turned away for lack of funds.
Co-sponsored by Centro Latino Americano and the Tikkun Olam Committee
Suggested donation $10 – $20. No one turned away for lack of funds. All donations go to Puerto Rico.

Learners' Service Shabbat
Saturdays, 9/22; 10/13; 11/17; 12/1; 12/15  9:00am-10:00am

Not just for b'nei mitzvah students, but for anyone who wants to better understand the flow of the Shabbat morning liturgy. Each session will focus on a different section of the service, in rotation. Consider attending all 6 sections A-F, which will rotate twice, even if you can't attend them in order.
Shabbat Torah Study
Saturdays, 9:00 am / 8:30 am when b'nai mitzvah celebrated at Shabbat Services
All are welcome to join a lively exploration of the weekly Torah portion. Torah study is either rabbi-facilitated or lay-led. All levels of experience welcome. Text study is done in English, with occasional close examination of the Hebrew text in an inclusive manner.
0-5 Parent Chavurah and Support Group
Every 3rd Sunday, 2:00pm – 4:00pm
This drop-in, kid-friendly gathering meets monthly in the TBI preschool, and is a forum for play, discussion, and idea-sharing. Join in the fun, and feel free to bring a vegetarian snack to share!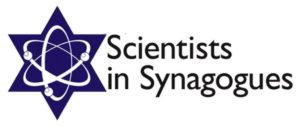 Our synagogue is part of a national project entitled "Scientists in Synagogues," a grass-roots initiative run by Sinai and Synapses in consultation with the American Association for the Advancement of Science Dialogue on Science, Ethics and Religion, and funded by the John Templeton Foundation.
The first events will be held Wednesday, November 14 and December 12.
Dates and details of additional guest lectures, events and programs with Rabbi Ruhi and Dr. Slovic will be announced soon.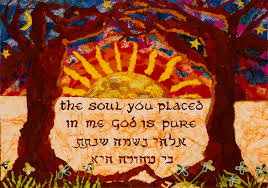 Attending to Your Soul
with Dolfy Freinquel

Thursdays, October 4 – November 1, 6:30pm
$60 for members; $75 for non-members
Throughout our lives we have been trained and have become very efficient in attending to the various needs of our bodies, our relationships, our families, our finances, our communities, and so on.
Why is it that we have not been taught how to pay attention and to be aware of the needs of our souls?
How can we learn to listen, to acknowledge, to connect with, and to nurture that part of our being called the soul? What can we do to connect not only with our own souls but also with the soul in every being and in every element of the universe?
We will search together for the answers to these questions by experiencing the depth and meaning of our daily prayers, finding connection and insight in the teachings of Torah, and understanding the effects that performing a mitzvah can have on the wellbeing of our souls.
Minimum class size is 10 students. Please register by September 30.
A series of personal narratives by TBI members at Erev Shabbat Services
June Sedarbaum – September 21
Bob Bussel – November 2
Barry Nobel – December 28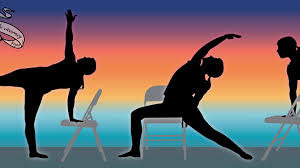 Chair Yoga
with Joanne James
Mondays, October 8 – November 12, 11:00am-Noon.
FREE. Donations accepted.
This 6-session class is done entirely in chairs and is suitable for all levels and physical abilities. Joanne has a special interest in "Mussar Yoga," which blends two different cultural traditions—Judaism and the Vedic practice of yoga. It is a practice of coming to know the self through exploring the physical (yoga pose) dimension of any Mussar trait (e.g., generosity, enthusiasm, gratitude). Above all, this class is a place for finding a deeper relationship with the self and others in community and a place for meditation and peace of mind.
Questions? Please contact Joanne at (541) 505-9910.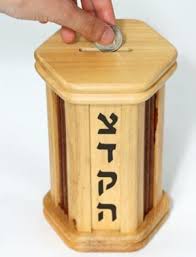 Just Giving: Tzedakah in Jewish Thought and Tradition
with Rabbi Jacob Siegel
Wednesdays, October 10 – November 7, 7:00pm-8:30pm
$60 for members; $75 for non-members
No matter our means, all Jews are tasked with the sacred responsibility of giving justly. We will use the lens of Torah, rabbinic thought, and traditional Jewish texts to shed light on some of our modern values struggles and to guide our own just giving. The class will explore key questions in just giving, including: How do I prioritize one need over another? How much am I obligated to give, and how much is above and beyond? How do I think about my obligations to myself and my family alongside my obligations to support the needy? Can my child's Hebrew school tuition count as tzedakah? What about my donation to advocacy organizations or political campaigns?
Minimum class size is 10 students. Please register by October 4.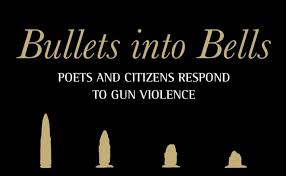 Bullets Into Bells: Poets and Citizens
Respond to Gun Violence
Monday, October 22, 7:00pm
TBI's Tikkun Olam Committee, Springfield/Eugene SURJ (Showing Up for Racial Justice) and Mom's Demand Action – Eugene are hosting local poets, including high school and UO students, who will read poems and prose that speak directly to the heart in a persuasive and moving testament to the urgent need for gun control. Action steps to follow.
Contact Roz Slovic (rslovic@uoregon.edu) for more information.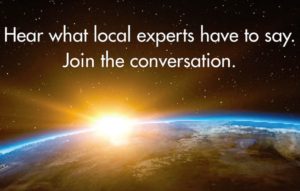 Local and Global Climate Solutions
Wednesday, October 24, 6:00pm
The Tikkun Olam Committee partners with ELAW (Environmental Law Alliance Worldwide.) Hear what local experts from 350Eugene and Our Children's Trust have to say as well as our own Rabbi Ruhi Sophia, and join the conversation in round-table discussions. Refreshments will be served.
Co-sponsored by Mountain Rose Herbs.
Please RSVP at elaw.org/RSVP.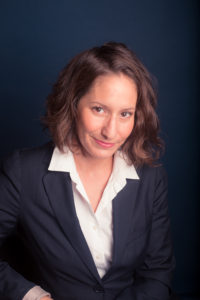 Race and Class in American Photographs of the Israeli State in the Making
with Dr. Noa Hazan
Tuesday, November 6, 6:00pm
Historical photographs of the Jewish settlers (Yeshuv) in Palestine around the 1940's, taken by Jewish-Americans for Zionist propaganda, portray the settlers and their American supporters as negative reflections of each other. By re-reading visual materials that were, until recently, archived in Israel as well as in the U.S., the talk will inspect the power dynamics between American Jewry and the Jewish settlement of the state, and expose the ambivalence of the photographers towards the Zionist project that they were promoting. The talk aims to bring to life a historical moment that was captured and frozen in the colonial visual archive.
Co-sponsored by The Harold Schnitzer Family Program in Judaic Studies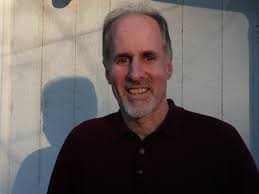 Mindfulness & Judaism: Meditation, Exploration, & Conversation
w/Barry Nobel
Thursday, November 8, 7:00pm
FREE. Donations to TBI's Community Education Program welcome.
Mindfulness refers to our capacity for present-moment, non-judgmental awareness. Its popularity has greatly expanded during the past decade. Less well known is that the development of mindfulness lies at the heart of the Jewish way of life.
Barry Nobel and other participants in TBI's Friday Morning Meditation Circle will share insights on how and why they practice. Barry will offer teachings from his recently published book, Mindfulness in Judaism: Comparing Jewish with Buddhist Teachings on Awakening. We will also practice mindfulness with a short meditation session. No prior experience necessary! Anyone with an interest is welcome. Light refreshments will be served.
Also, please feel free to join us for our weekly Friday Morning Meditation Circle.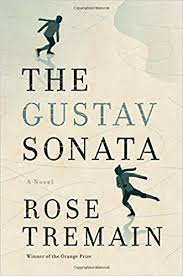 Jewish Literature Group
FREE. Donations gratefully accepted.
September 20, 7:00pm
How About Never-Is Never Good for You? My Life in Cartoons by Bob Mankoff
October 25, 7:00pm
The Gustav Sonata by Rose Tremain
November 28, 7:00pm
Three Floors Up by Eshkol Nevo
December 27, 7:00pm
Hot Milk by Deborah Levy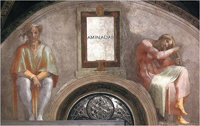 Global Day of Jewish Learning: Extraordinary Passages: Texts & Travels
From Rome to Riga: Jewish Culture and Diaspora
w/Lisa Calevi and Eric Benjaminson
Sunday, November 11, 4:00pm  FREE.
This year for the Global Day of Jewish Learning we've invited Lisa Calevi back to TBI to talk about an upcoming tour she's co-leading with her colleague Eric Benjaminson. The tour takes a "compare and contrast" approach, using Northern/Southern European Jewish histories and their respective modern cultures to tell the story of the Jewish experience in Europe. The focus of the Italian leg of the tour is on the rich fabric of Jewish Italy from the standpoint of history, gastronomy, and art. Lisa will share historical highlights that touch upon those areas in most of the Italian communities on the tour (Rome, Pitigliano, Siena, Ferrara, and Venice) to show why these places merit a longer visit and deeper focus.
Eric Benjaminson, who will join us via video conference, will delve into Latvian Jewish history and culture. His talk showcases the long and relatively unknown Jewish history in Latvia, the challenges of the 19th & 20th century for these communities, the contributions to and emigration from these areas by his ancestors and many others, the beauty of the landscape and the medieval towns, and the revival of Jewish life today.
These talks are compelling on their own but perhaps you will be inspired to travel with them to Italy and Latvia to see and learn more. They will have information available about the May, 2019 tour that's offered through the UO Alumni Association and is open to all.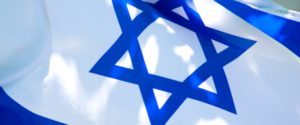 The Israel Program Task Force Presents
Combating the Anti-Israel Boycott, Divestment and Sanction (BDS) Movement: Perspectives from the UO Campus
Thursday, November 15, 7:00pm FREE. Donations gratefully accepted.
BDS is a global movement whose goal is the delegitimization, demonization and ultimate demise of Israel as the nation-state of the Jewish people. The movement was successful this past spring in convincing the UO student senate to approve a BDS resolution.
Andy Gitelson, director of Oregon Hillel, will share with us his perspective about the BDS movement, what the ASUO resolution affects, and the efforts of Oregon Hillel and other campus groups to combat the resolution.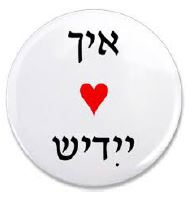 Yiddish Club
1st & 3rd Monday of the month (Subject to change)
2:00-3:30pm
When did you last hear a Yiddish word? Did your parents speak Yiddish when they didn't want you to know what they were saying? Do you remember the warm, loving Yiddish words of your grandparents? The club welcomes you to hear, once again, the pleasing words from long ago and to speak the mamaloshen.
Lunch & Learn w/Rabbi Ruhi Sophia and others
Thursdays – Noon. FREE. Donations gratefully accepted 
September 13, October 11, November 8, December 13
Join Rabbi Ruhi Sophia and lay leaders for a close reading and discussion of a story from the Talmud and other traditional Jewish sources. Set aside an hour of your day to learn, eat, and socialize. Feel free to bring a lunch. Please no meat or shellfish.
Jewish Genealogy Group
FREE. Donations gratefully accepted
Wednesday, September 12, 7:00pm
10 Popular Genealogy Myths introduced by Reeva Kimble
What are they? How to convince non-genealogists that these myths are not true.
Wednesday, October 10, 7:00pm
Part 1 – JGSWVO member Patricia Rich-Prisbrey will tell us how a professional DNA genealogist, using many tools at her disposal, was able to gather information to find answers and attempt to solve a mystery for her client.
Part 2 – Breaking down brick walls. Bring your genealogy problems. Using tools available on the internet, JGSWVO members will try to help you find solutions.
Sunday, November 11, 1:00pm Program TBA
Sunday, December 9, 1:00pm Program TBA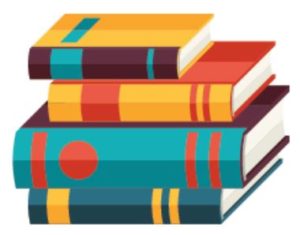 Reading with the Rabbi
with Rabbi Ruhi Sophia Motzkin Rubenstein
Dates and Books TBA FREE. Donations gratefully accepted.
Join Rabbi Ruhi Sophia for a spirited discussion of a relevant contemporary issue, as informed by a work of non-fiction chosen by the rabbi. Everyone is welcome! Each meeting will stand alone, so feel free to come whenever you are particularly interested in the topic. If you had time to only read a review, you are still welcome to observe the discussion. This is not a "club." It is a dynamic group of people who love books, reading, discussions and expressing strong opinions.

---
Jewish Literature Group – 7:00 pm
FREE; Donations gratefully accepted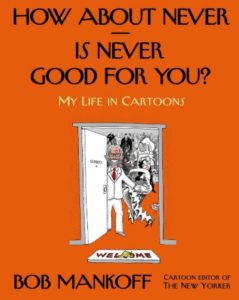 Sept 20: How About Never–Is Never Good for You? by Bob Mankoff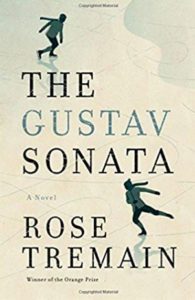 Oct 25: The Gustav Sonata by Rose Tremain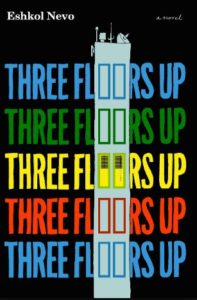 Nov 28: Three Floors Up by Eshkol Nevo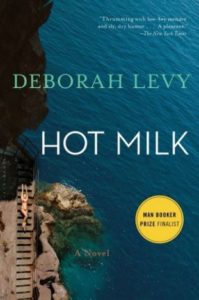 Dec 27: Hot Milk by Deborah Levy