TBI Members: Some services are on Zoom so that you can have an interactive experience during the service. Zoom links will be emailed to you many times throughout the High Holiday season. Watch your inbox! You may also log into the website (green button at the top of the page) and go to the Members' section of the website to get the Zoom links.
Guests: We understand that, particularly in this time of physical distancing, connection to community is essential, and we welcome all who are interested in joining us for the upcoming High Holidays.
»  To register as a guest and receive interactive Zoom links, CLICK HERE. NOTE: For security reasons, you will need to provide your first and last name to be admitted to Zoom services.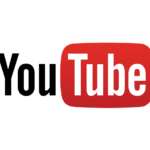 »  Almost all of our services are available on our public YouTube channel. No registration is required. TBI's High Holiday YouTube channel playlist is here.
The schedule of remaining services is below. Please note: For all in-person services and activities, if space is an issue, TBI members will be given priority.
Thursday, October 8
9:00 am Sukkot Seed Prayer/Study (Zoom) Read more about it here. (Here's the Zoom link.)

Friday, October 9
9:00 am Hoshana Raba (Tent in the Parking Lot*) (For in-person in the tent, register here.)
6:30 pm Second Friday Early Shabbat Service (YouTube)
Saturday, October 10
9:00 am Torah Study (Zoom)
10:00 am Sh'mini Atzeret Service (incl. Yizkor) (Tent in the Parking Lot* and Zoom) (For in-person in the tent, register here.)
6:30 pm Simchat Torah Celebration (Tent in the Parking Lot* and YouTube) (For in-person in the tent, register here.)

Sunday, October 11
10:00 am Simchat Torah Service (Tent in the Parking Lot*) (For in-person in the tent, register here.)

* For advanced registrants only
Lulav & Etrog and Sukkah Booths for Sukkot
The lulav and etrog are also called the four species, Arbah Minim. They consist of etrog (citron), lulav (palm), hadas (myrtle), and aravah (willow). It is a mitzvah to take up the lulav and etrog and recite the appropriate blessing during Sukkot.
The deadline for ordering lulav and etrog has passed. Sukkah booths are still available for rent for $45. First come, first served.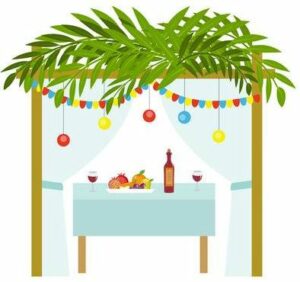 If cost is prohibitive, please contact Nina and we will do our best to accommodate.
The TBI Sukkah will be set up in the parking lot and will be available by reservation.